Jazz 88.3 is sooo proud of the
on-air hosts
that bring Jazz to Life for us all each day by
hand-picking the Jazz we hear and providing it to us with their added thoughts, feelings, and experiences that have come from many years in the music
.
Gary Beck
is one those hosts, bringing you
Morning Jazz each weekday from 9AM to Noon PT
. Gary is celebrating his 40th year with Jazz 88 and San Diego City College and we couldn't be prouder and happier for him!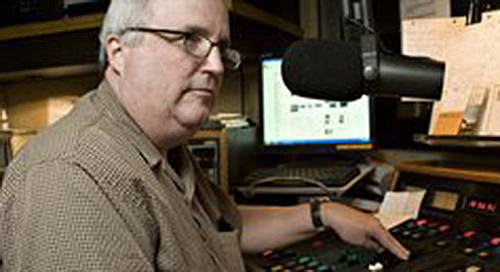 "...I love the music. I like the jazz classics, but I also like what's going on now musically. The standards have already been done, and they've been done by the best. Now, I look for the singers that are doing something different. And musicians," he says, "that aren't bored and that still play with the same intensity as they did when I was 18."
And Gary appreciates the recognition from the Reader article: "It's nice to be thought of after all these years, I owe it to the Music"