March 17, 2014

LISTEN LIVE Monday, March 17, 2014, 6-8 PM PT @Jazz88 San Diego's Jazz 88.3 FM, Jazz88.org, and Apple/Android Apps to The New Jazz Thing @Jazz88 with Vince Outlaw...Supported by Listener Contributors like YOU and...YOUR BUSINESS (learn more about underwriting The New Jazz Thing!)
KEEP THE BEAT! Jazz 88 Spring Membership Campaign is in full swing and we need you to join our rhythm section! And there is a package for 2 to the Monterey Jazz Festival up for grabs, so support Jazz Music, Jazz Education, and SWING ON!!
Jazz 88 Speakeasy Audio (On-Demand, Click to Play): The New Jazz Thing, Monday, March 17, 2014 (1:59:05)
Jazz 88 Speakeasy Audio: Wayne Riker "Groovin' With The Top Brass" Interview, Monday, March 17, 2014 (19:00)
Top 10 Countdown of the Jazzweek.com Jazz Album Chart for March 17, 2014: The No. 1 and most reported (61 stations) CD for a second week on the JazzWeek Jazz Chart is George Cables Icons and Influences (HighNote). Most added (+28) is Ambrose Akinmusire The Imagined Savior Is Far Easier To Paint (Blue Note). The biggest spincrease (+87) and highest debut (No. 21) is Javon Jackson Expression (Smoke Sessions).
Coming up on The New Jazz Thing (Subscribe to The New Jazz Thing Calendar and don't miss any of these events...click the link to put it on your GCal)...

Strings, both plucked (guitar) and hammered (piano), from around the world (Brazil, Columbia, Argentina, and the good ol' USA) along with some vocals, drums and more dominate the new additions to the Jazz 88 Music Library this week. Listen for spins of these by all your favorite Jazz 88 hosts in the days to come and check out their DEBUT on The New Jazz Thing @Jazz88 with Vince Outlaw, Monday, 6 to 8 PM PT, March 17, 2014! You can check out the full list below with additional annotations and leave a comment below the split...so click that link!
And remember that support for your ever expanding Jazz Music horizons comes from listeners like YOU who become members and financial contributors, so do your part to KEEP THE BEAT during our spring membership campaign...call 619-388-3000 or become a member online at http://Jazz88.org!

ANTONIO ADOLFO – "RIO, CHORO, JAZZ…"
CAROLINA CALVACHE – "SOTARENO"
CARLOS FRANZETTI – "IN THE KEY OF TANGO"
BILLY HART QUARTET – "ONE IS THE OTHER"
MIKE LONGO – "STEP ON IT"
GENE LUDWIG-PAT MARTINO TRIO – "YOUNG GUNS"
LESLIE PINTCHIK – "IN THE NATURE OF THINGS"
WAYNE RIKER MOB – "GROOVIN' WITH THE TOP BRASS"
KENDRA SHANK / JOHN STOWELL – "NEW YORK CONVERSATIONS"
LISA STAR / CHARLES DAVIS – "BARE ESSENTIALS"
VARIOUS ARTISTS – "JAZZ AND THE PHILHARMONIC"
BRAD WHITELEY TRIO – "PATHLESS LAND"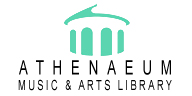 Support Jazz 88.3
while you shop at
Pat Launer's Center Stage