August 4, 2014

I have the honor this week of hosting The Jazz Morning Drive, Monday through Wednesday, and took advantage of an opportunity to play an extended cut of "Flying Home" from Lionel Hampton with The Just Jazz All Stars, which was recorded 67 years ago on this day, at the same concert that created the more well-known, and critically acclaimed "Stardust" (a fact that is mentioned on the Jazz 88 Home Page today under our "On This Day In Jazz History" feature). The tune I played was a rollicking swinger and I have to share a couple of emails sent to VinceO@Jazz88.org about that very tune...




Bill was energized enough to put out a little coin...



"Wow! That Flyin home @ 6:58 knocked my sox off. Best stuff I've heard since I lost my JATP LPs. Buying the one you played ASAP. Those guys really cooked. Haven't heard Slam Stewart in ages.

THANKS!!"
And Richard shared a great story about another version of "Flying Home"...
"You don't know me, but I'm as regular listener in the mornings and a happy to have you spinning for a spell. I'm a native Chicagoan an former vibist, who ran an audio recording facility there in the late 70s. I left home for here in '92. Andy's was my regular hang back on the block. That's where rush hour jazz originated a different regular band every evening from 5-8.

Thursdays was the Hubbard Street Swingers with John Young, Barrett Deems and Truck Parham on bass; two tenors, Johnny Board, who replaced Jacquet in Hamp's band, and Eddie Johnson from Louis Jordan's band, Don de Michael, the Downbeat columnist, on vibes, replaced by Willbur Campbell after Don's demise. Wilbur was the very best bebop drummer in town, and the great Jo Belle on vocals .

They ended their second set with a rousing version of Flyin' Home with Board duplicating Jacquet's solo note for note, and everyone stood and cheered at the coda."



Great comments, Bill and Richard!




You can provide feedback to any hosts

via email (most are listed on the

Jazz 88 Staff

page), Tweet something

@Jazz88

, or post to the

Jazz 88 Facebook

page. We really like hearing back from you!!

LIVE Monday, August 4, 2014, 6-8 PM PT @Jazz88 San Diego's Jazz 88.3 FM, Jazz88.org, and Apple/Android Apps to The New Jazz Thing @Jazz88 with Vince Outlaw
...Supported by Listener Contributors like YOU and...YOUR BUSINESS (
learn more about underwriting The New Jazz Thing!
).
BE PART OF THE SHOW! Follow TNJT on Twitter, LikeThe New Jazz Thing on Facebook, and share something about The New @Jazz88 with the #TNJT or #Jazz88 hashtags! We may even be able to mention your name and comment during the Live show and you'll be part of the Jazz 88 Speakeasy Archive!
Coming up on the show....

Jazz 88 Speakeasy (On-Demand, Click to Play): The New Jazz Thing (Entire Show), Monday, August 4, 2014 (1:58:51)

Jazz 88 Playlist Archive Monday, August 4, 2014 (scroll to 6-8PM for tonight's playist...or check out the screenshot below)

6:50 PM PT - Yve Evans has performed worldwide bringing her audiences on a musical journey while either at the helm playing the piano or with her strong melodic voice. There is an intangible quality in her music that gives it a life of its own; life that reaches out and touches the souls of the people that hear it. Yve won the Dixieland Monterey's Jazz Musician of the Year Award in 2008 and the Great Ladies of Jazz Award at the Sun Valley Jazz Jamboree in 2004.

Jazz 88 Speakeasy: Evan Christopher Idyllwild Jazz In The Pines Interview, Monday, August 4, 2014 (14:45)

7:20 PM PT - Evan Christophercombines virtuosity, immaculate taste, and enthusiasm with a commitment to exploring the full range of possibilities in the New Orleans clarinet tradition. His highly personal brand of "contemporary early-jazz" strives to extend the legacies of early Creole clarinetists such as Sidney Bechet, Omer Simeon, and Barney Bigard. Critics remarking on Christopher's dynamic expressiveness have coined his style "close-encounter music" (NEW YORK TIMES) and have called his respect for the music traditions of New Orleans, "a triumph, joining the present seamlessly to a glorious past." (THE OBSERVER, UK). He plays with a sextet which includes recent Jazz Live San Diego artist Henry "Skipper" Franklin on Saturday of the 2 day Idyllwild Jazz In The Pines Festival, August 16-17, 2014.
After the split, your chance to make a request, give some feedback, check out links to New Adds @Jazz88 / Jazzweek Jazz Chart, Previous TNJT Highlight Interviews, TNJT Calendar, and more...so READ ON!!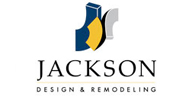 Support Jazz 88.3
while you shop at
Pat Launer's Center Stage