Randy Brecker celebrates his 70th Birthday with a new collection of Pop covers leading the new release to the Jazz 88.3 Music Library for October 20, 2015. These new releases will be featured by all your favorite Jazz 88.3 hosts in the weeks to come!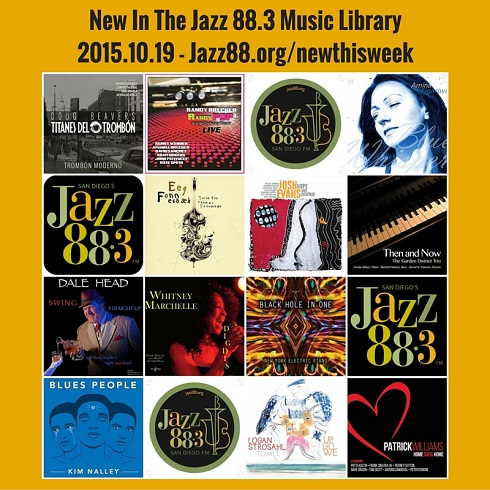 DOUG BEAVERS – "TITANES DEL TROMBÓN"
RANDY BRECKER – "RANDYPOP!"
AMINA FIGAROVA – "BLUE WHISPER"
"SINNE EEG / THOMAS FONNESBǢK"
JOSH EVANS – "HOPE AND DESPAIR"
GARDEN DISTRICT TRIO – "THEN AND NOW"
DALE HEAD – "SWING STRAIGHT UP"
WHITNEY MARCHELLE – "DIG DIS"
NEW YORK ELECTRIC PIANO – "BLACK HOLE IN ONE"
KIM NALLEY – "BLUES PEOPLE"
LOGAN STROSAHL TEAM – "UP WE GO"
PATRICK WILLIAMS – "HOME SUITE HOME"
READ THE FULL ARTICLE
for links to artists websites, release reviews, and additional listening notes from the Jazz 88 Music staff....