Jazz 88.3 is proud to play music from across the Jazz spectrum and part of this is adding new albums from artists that might not be as well known as the big names, but are deserving some space in your ears. We've got 13 brand new releases that we can assure you won't be hearing anywhere else! These new releases will be featured by all your favorite Jazz 88.3 hosts in the weeks to come!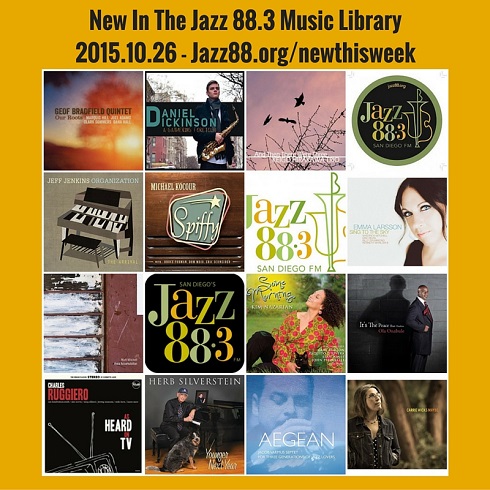 GEOF BRADFIELD QUINTET – "OUR ROOTS"
DANIEL DICKINSON – "A GATHERING FORETOLD"
KEIGO HIRAKAWA – "AND THEN THERE WERE THREE"
JEFF JENKINS ORGANIZATION – "THE ARRIVAL"
MICHAEL KOCOUR – "SPIFFY"
EMMA LARSSON – "SING TO THE SKY"
MATT MITCHELL – "VISTA ACCUMULATION"
KIM NAZARIAN – "SOME MORNING"
OLA ONABULÉ – "IT'S THE PEACE THAT DEAFENS"
CHARLES RUGGIERO – "AS HEARD ON T.V."
HERB SILVERSTEIN – "YOUNGER NEXT YEAR"
JACOB VARMUS SEPTET – "AEGEAN"
CARRIE WICKS – "MAYBE"
READ THE FULL ARTICLE
for links to artists websites, release reviews, and additional listening notes from the Jazz 88 Music staff....