On Jazz Explorations with Ken Poston (Saturday, 7-10pm PT): Part 3 of Big Bands in Transition 1944-1950 - Big Band Bebop and Progressive Jazz. Originally aired, Saturday, October 1, 2016 7-10am PT. Gillespie, Kenton, Raeburn, Handy, Rugolo, Sauter, Finckle, Fuller, Dameron, Graettinger and lots more…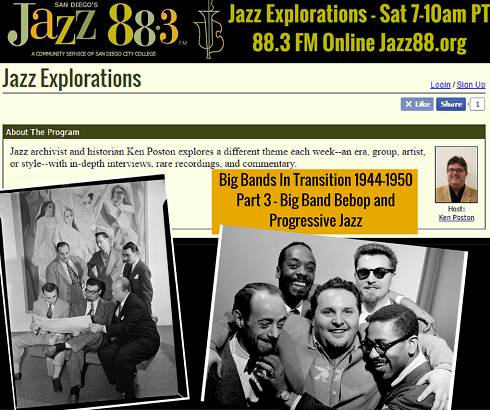 KEN SHARES MORE PICTURES...
Dave Lambert, John Simmons, Chubby Jackson, George Handy, and Dizzy Gillespie, 1947 by William P Gottlieb.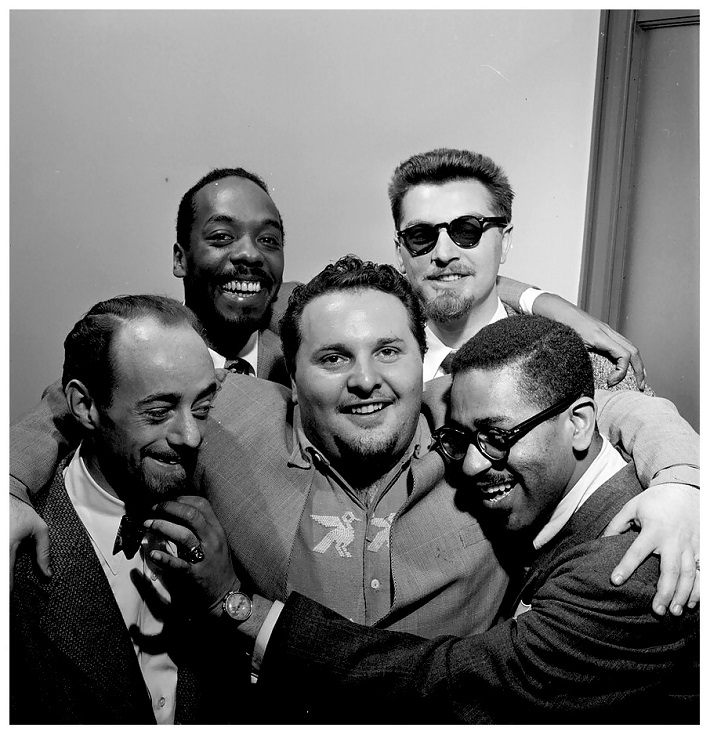 Tune in to hear Ken explain this one a bit more...