The Jazz 88 Round Up With Vince Outlaw - December 11 2016

Welcome to the Sunday, December 11, 2016 installment of The Jazz 88 Round Up on KSDS San Diego's Jazz 88.3 and Jazz88.org. This Week on The Jazz 88 Round Up, Geoffrey Keezer and Gillian Margot are coming to the Saville Theater on the San Diego City College Campus for Jazz Live San Diego this coming Tuesday, December 13, from 8 to 10 pm PT and we've got a preview! Also, more on our Cruise to Cuba, Jazz 88 Arts Partners programs, the past week's social media highlights, the coming week on the San Diego Jazz and Blues Calendar, Previews of upcoming Jazz 88 On-Air shows, Next Week's Artist of the Week, and More.
A reminder, coming up right after the Round Up is San Diego Sessions Live, featuring the December 3 concert by guitarist and vocalist Camila Meza presented by your Jazz 88.3 Underwriter Athenaeum Music and Arts Library at Bread & Salt in Barrio Logan.
Now, on with the Jazz 88 Round Up!
READ THE ENTIRE ARTICLE FOR SHOW DETAILS...
Jazz88.org Station News and Blog Highlights
Cruise with KSDS to Cuba! What's included in your cruise fare to Cuba with Latin Grooves host, Chris Springer? Just about everything: 3 1/2 days of shore excursions, including stops in Havana, Santiago de Cuba and Cienfuegos. Shipboard travel between ports, so you can spend your travel time relaxing by the pool, not sitting on a bus. Three meals a day, including all lunches onshore and 7 nights in a comfortable cabin aboard the MV Adonia, so you only have to unpack once. The 7-day cruise sets sail out of Miami on May 14, 2017. Immerse Yourself. This is the Real Cuba, up close and personal.

San Diego Blues Club Caravan - March, 2017 - Saturday, Longer Hours, More Busses - BETTER! Pair of tickets as an incentive. 619-388-3301

Next Up - Saturday, January 14, 2017 BIRTH OF THE COOL: A WEST COAST JAZZ SALUTE - A night not to be missed! Series curator Gilbert Castellanos celebrates the music that made the "west coast sound," paying homage to some of the greatest West Coast artists: Dave Brubeck, Chet Baker, Gerry Mulligan, Paul Desmond and that "prince of darkness" himself, Miles Davis.

Jazz Social Media This Week:

On the KSDS San Diego Facebook Page...

Twitter for the "heartbeat" of the station with post reminding you of upcoming shows all through the week on Twitter @Jazz88, Instagram @Jazz883
San Diego Jazz and Blues Calendar Preview http://Jazz88.org/calendar
Monday - December 12

Benefit Concert - 6:00 PM - Tomcat Courtney supporting the Legand Animal Rescue Fundraiser — Harbor Town Pub • 1125 Rosecrans St, San Diego, CA 92106

Tuesday - December 13

Wednesday - December 14

Thursday - December 15

Blues - 7:00 PM - Robin Henkel — Zel's Del Mar • 1247 Camino Del Mar, Del Mar, CA 92014

Latin Jazz - 8:30 PM - CalFonica Latin Jazz with Chris Lea & Giovanni Mejia — Solare Restaurant • 2820 Roosevelt Rd, Point Loma, CA 92106

Friday - December 16

Saturday - December 17

Jazz/Funk/Soul - 10:00 PM - Sure Fire Soul Ensemble — Winstons • 1921 Bacon St, Ocean Beach, CA 92107

Latin Jazz - 8:00 PM - Irving Flores Latin Jazz — Harbor Music Hall • 1506 India St, San Diego, CA 92101

Sunday - December 18

Special Notice - 8:00 PM - The Music of the Nutcracker : Jamie Shadowlight feat. Lori Bell & Mikan Zlatkovich — Cafe Bar Europa • 873 Turquoise St, Pacific Beach, CA 92109
On-The-Air at KSDS-FM San Diego's Jazz 88.3 and Jazz88.org
Upcoming Artist of the Week - Curtis Fuller (Wikipedia) - Born December 15, 1934 (age 81 years)

Curtis Fuller belongs in the select circle with J.J. Johnson, Kai Winding, and a few others who make the trombone sound fluid and inviting rather than awkward. His ability to make wide-octave leaps and play whiplash phrases in a relaxed, casual manner is a testament to his skill.

Fuller studied music in high school, then began developing his skills in an Army band, where he played with Cannonball Adderley. He worked in Detroit with Kenny Burrell and Yusef Lateef, then moved to New York. Fuller made his recording debut as a leader on Transition in 1955, and recorded in the late '50s for Blue Note, Prestige, United Artists, and Savoy. He was a charter member of the Jazztet with Benny Golson and Art Farmer in 1959, then played in Art Blakey's Jazz Messengers from 1961 to 1965.

Performed at Jazz Live San Diego, September 21, 2010

2007 NEA Jazz Master Curtis Fuller: Bio, Audio, Interview

Daily Specialty Show Features

Monday - December 12 - Portrait In Jazz with Joe Kocherhans (Monday - Friday Noon-1pm PT): Frank Sinatra

Tuesday - December 13 - Portrait In Jazz: McCoy Tyner

Wednesday - December 14 - Portrait In Jazz: Clark Terry

Thursday - December 15 - Portrait In Jazz: Stan Kenton

Friday - December 16 - Inside Jazz

Saturday - December 17

Sunday - December 18
Upcoming at Jazz 88….
One of the most exciting piano and vocal duets in jazz returns to San Diego for our December 13th Jazz Live. Acclaimed pianist Geoffrey Keezer and vocalist Gillian Margot will be gracing the Saville Theatre stage alongside the Kate Hatmaker String Quartet for a performance you don't want to miss. If you are a valid Jazz 88.3 member you can make your reservation in the Speakeasy. If you would like to purchase tickets (or reserve more than two) you can call 619-388-3743. When you arrive for the show please use the parking pass.

If you are a valid Jazz 88 member you can reserve your tickets in the Jazz 88.3 Speakeasy. If you wish to purchase tickets you can do so by calling 619-388-3743.

Camarada's 2016-2017 Season - "Memories in Watercolor," at the Mingei, Sunday January 15th, 6pm

La Jolla Music Society Jazz Concert Series 2016-2017 - Branford Marsalis Quartet, with special guest Kurt Elling, February 10, 2017
That's it! See you for the NEXT Jazz 88 Round Up on Sunday, December 18, 2016, 7:30-8pm PT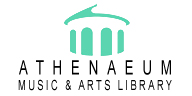 Support Jazz 88.3
while you shop at
Pat Launer's Center Stage