Jazz 88.3's trip to Cuba March 25th to the 31st is almost sold out. We have ONE RESERVATION LEFT and we're continuing to take reservations, in case of a cancellation prior to departure. Soooo... If you would like to go to Cuba, now's your chance. Call Earthbound Expeditions at area code 206 842-9775. If it does sell out and a cancellation should occur, names will be added to the trip in the order received. Hold your spot, just in case! Call 206 842-9775!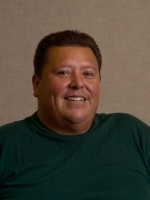 In addition, you'll stroll through the colorful plazas of Old Havana, enjoy fun salsa and drumming lessons, and cruise the Malecón in a perfectly restored 1950's Chevy. This custom "people to people" journey has been specially designed for the KSDS traveler who is interested in music, art, history, architecture and culture.
You can purchase tickets: For details, go to this link! Or, call 206-842-9775.