San Diego's Jazz 88.3 congratulates Russell Malone for his 2015 release "Love Looks Good On You" and designation as the #1 album in our Top 10 Best of 2015 selections.
We also congratulate the rest of our Top 10 and especially all of the Jazz Artists around the world who released new music in 2015. Jazz 88.3 adds new albums to our playlist each Monday and announces those on our
New This Week blog
and shares that on our Social Media Profiles like
Facebook
,
Twitter @Jazz88
, and
Instagram @Jazz883
.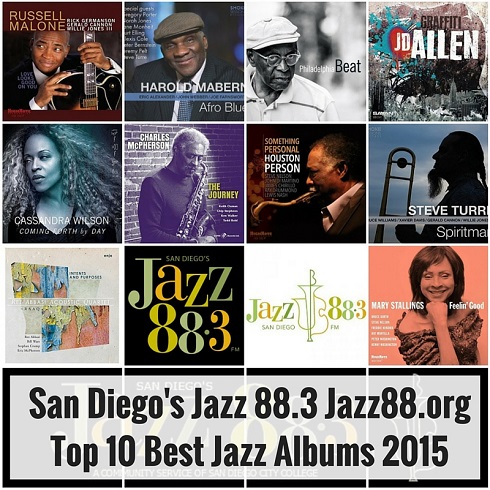 Here's the full Top 10!
Russell Malone - "Love Looks Good On You"
Harold Mabern - "Afro Blue"
Albert "Tootie" Heath - "Philadelphia Beat"
J D Allen - "Grafitti"
Cassandra Wilson - "Coming Forth By Day"
Charles McPherson - "The Journey"
Houston Person - "Something Personal"
Steve Turre - "Spirit Man"
Rez Abassi Acoustic Quartet - "Intents and Purposes"
Mary Stallings - "Feelin' Good"