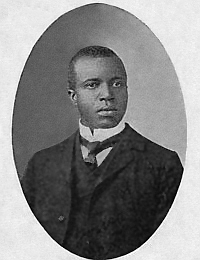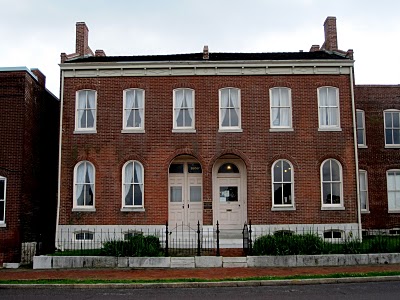 LEFT: Scott Joplin, "The King of Ragtime"; RIGHT: Scott Joplin House in St. Louis, Missouri, where the composer lived from 1900 to 1903. It is preserved as a State Historic Site.
The June 23, 2013 edition of
Johnny D's Jazz Journal
was the third all-new installment of a show I call "A Trip to the Keys: Jazz on the Family of Keyboard Instruments." Naturally, such a show will prominently feature the most elegant, most expressive, most dynamic of keyboard instruments, the acoustic piano, but I always look forward to digging up examples of jazz played on organ, harpsichord, celeste, clavichord, synthesizer, and accordion or bandoneon.