September 8, 2014
A list of new to really RAVE about, with new projects from former Jazz Live San Diego guests The Bad Plus and Roseanna Vitro, Jane Bunnett, Stanley Clarke, former San Diegan Kristin Korb, Chick Corea, and LOAD MORE! You can check out their Jazz 88 DEBUT on The New Jazz Thing @Jazz88, Monday, September 8, 2014 between 6 and 8 PM PT! (Update: Link to TNJT Debut coming soon)!
THE BAD PLUS – "INVITABLE WESTERN" (Okeh)
DAVID BIXLER AUCTION PROJECT – "SLINK" (Self released)
JANE BUNNETT – "MAQUEQUE" (Justin Time)
STANLEY CLARKE – "UP" (Mack Avenue)
KRISTIN KORB – "FINDING HOME" (Double K Music)
KENNY WERNER - "COALITION" (Half Note)
CHICK COREA TRIO – "TRILOGY" (Concord)
CONRAD HERWIG - "THE LATIN SIDE OF JOE HENDERSON" (HN)
MEDESKI, SCOFIELD, MARTIN & WOOD – "JUICE" (Indirecto)
ADAM MECKLER ORCHESTRA – "WHEN THE CLOUDS LOOK LIKE THIS" (Self released)
ANDY MILNE & DAPP THEORY – "FORWARD IN ALL DIRECTIONS"
WADADA LEO SMITH – "THE GREAT LAKES SUITES" (TUM)
IVO PERELMAN & KARL BERGER – "REVERIE" (Leo Records)
GARY SCHUNK – "KAYAK" (DMT)
MARK TURNER QUARTET – "LATHE OF HEAVEN" (ECM)
ROSEANNA VITRO – "CLARITY" (Random Act)
Read the entire article for the full list with further annotations and a place for you to Comment On The New!

San Diego Blues Festival founder and music writer
Michael Kinsman
has begun hosting "
Every Shade of Blue
" Saturday nights from 8 p.m. to midnight. You can hear his first show by clicking this
link
and in the future all shows will be in the
Speakeasy
. Kinsman succeeds on-air personality "T," who retired June 30 after more than 30 years with the station. "We're thrilled to have Kinsman join us," said Program Director Claudia Russell. "His love for the blues, the San Diego community and music education is unwavering – a perfect fit for KSDS."
Steve Turre is the Jazz 88 Artist of the Week for September 8, 2014. You'll be hearing his music all week as our hosts pay tribute to the man AllMusic.com calls "Perhaps the most visible jazz trombonist of the 20th and 21st centuries. " Here's our "AOW" version of the Portrait in Jazz feature of Steve Turre...








Read the full article
for your opportunity to pay tribute, through comments, to this great, living Jazz Trombonist, along with links to additional information about Steve, video and photos of his appearance at Jazz Live San Diego, Tuesday, January 13, 2009, and more!
LIVE Monday, September 8, 2014, 6-8 PM PT @Jazz88 San Diego's Jazz 88.3 FM, Jazz88.org, and Apple/Android Apps to The New Jazz Thing @Jazz88 with Vince Outlaw
...Supported by Listener Contributors like YOU and...YOUR BUSINESS (
learn more about underwriting The New Jazz Thing!
).
Jazz 88 Speakeasy (On-Demand, Click To Play): The New Jazz Thing (Entire Show), Monday, September 8, 2014 (2:01:46)
Jazz 88 Speakeasy: Matt Smith of Juice Box CD and Release Party Preview, Monday, September 8, 20214 (10:00)

Matt Smith of Juice Box! San Diego's Juice Box plays groovy, soulful, Jazz on classic instruments in classic formats...they are releasing their 10" debut on vinyl Thursday, September 11, 2014 at a release show at Seven Grand in North Park. Drummer Matt Smith will be checking in during Hour 1 of TNJT to preview some cuts and tell us what give Juice Box their "Juice"!
JUICE BOX: A New Take on Soul and Funk (San Diego Troubadour, September 2014)
New Adds at Jazz 88, Top 10 Countdown, Jazz News, and more coming up!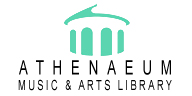 Support Jazz 88.3
while you shop at
Pat Launer's Center Stage