Jazz April is here and Jazz 88.3 is EXCITED! With the Smithsonian's Jazz Appreciation Month celebrated here in the United States throughout April and ending with UNESCO's International Jazz Day on Thursday, April 30, 2015, There are LOTS YOU CAN DO TO CELEBRATE! It's the perfect month to discover a new group or genre of Jazz. Check out one of the local Jazz clubs. Try your hand at writing a review of one of the new albums at Jazz 88.3 (we'll publish it!). Add the Jazz Appreciation Month logo or a Jazz April Twibon to your social media profile.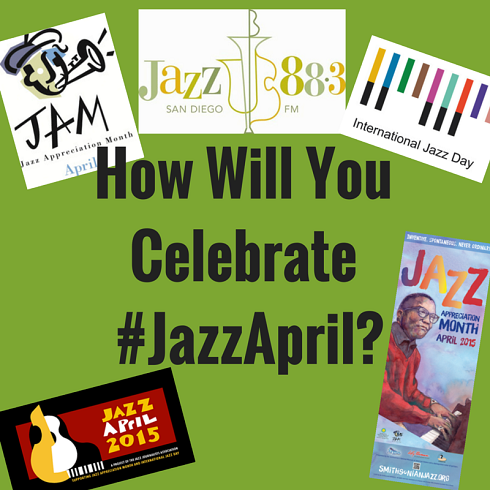 READ THE FULL ARTICLE
for our handy list of ideas and links and then tell us how you plan to celebrate with a COMMENT BELOW or on our social media pages at Facebook, Twitter, Google+, LinkedIn!