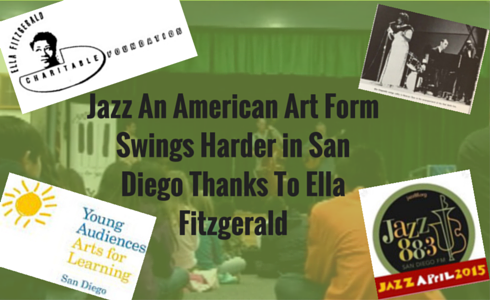 Ella Fitzgerald and San Diego have long and deep ties, from her earliest appearances here in the late 1930's at venues like the Mission Beach Ballroom and through her celebrated accompanists who lived here and still make San Diego home. And to keep the birthday celebration swinging, San Diego's Jazz 88.3 on-air hosts share their thoughts on "Lady Ella" and will be curating some of their favorites tunes featuring the "Queen of Jazz" for you all day Saturday, April 25, the 98th Birthday of "The First Lady of Jazz" and in the weeks ahead.
READ THE FULL ARTICLE
for more on "Jazz An American Art Form", Ella's ties to San Diego, and thoughts and favorites from your Jazz 88.3 On-Air Hosts and Staff.