April 7, 2015 marks the 100th anniversary of the birth of one of the most influential Jazz artists in the history of the music, Billie Holiday. The impact of her music is something that Jazz 88.3 on-air hosts try to communicate when they individually hand-program their daily and weekly shows...As Jazz 88.3's Sue Palmer says,
"What a force Billie was!!!"
To mark the occasion, some of the on-air hosts at Jazz 88.3 have contributed thoughts and some of the digital resources they use when individually programming their music shows for their Jazz 88.3 listeners and supporters.
Jazz 88.3 hosts today will be remembering Lady Day by sharing the great music she has made and influenced with you, so
please LISTEN LIVE
by radio, cable, computer, smartphone wherever you may be.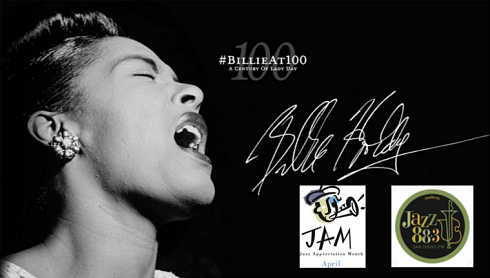 READ THE FULL ARTICLE
for thoughts, links, video's, and more...and then
SHARE YOUR THOUGHTS ON LADY DAY
via a
COMMENT
below or on any of of
SOCIAL MEDIA platforms.