Free Time
About The Program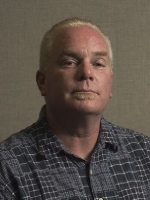 Host:
Miff Mole
Miff Mole situates modern jazz based improvisations and documented historical events within a flexible linear device which encourages an intriguing pre-rem meditation in deep listening. Hey man, Free Time will crush your car! Sunday 8-10pm.
Latest Blog by Miff Mole
Message from Jazz 88.3 Program Director, Claudia Russell- "We are thrilled to receive this award. The JazzWeek awards are voted on by people directly connected to the industry. Our listeners vote for us every time they tune in and we will continue to strive to give you our best."
Here's what Miff Mole is talking about:
Latest 5 blog articles...
On-Demand Audio Content
Previously broadcasted programs. Click on the program description in the table to hear the audio…
---
Here are a few CD selections featured most recently:
---
Here are the 30 most recent tracks played on this show:
March 26th at 9 PM Hour
9:54 PM
The Art Ensemble Of Chicago
"The Bell Piece"

— The Third Decade

BUY
9:43 PM
Grachan Moncur III
"New Africa"

— Exploration

BUY
9:32 PM
Ernest Khabeer Dawkins
"Transcension"

— Jo'burg Jump

BUY
9:22 PM
Ornette Coleman
"The Alchemy Of Scott LaFaro"

— The Art Of The Improvisors

BUY
9:12 PM
Myra Melford
"A White Flower Grows In The Quietness"

— Above Blue

BUY
9:02 PM
Quoan
"216"

— Fine Dining

BUY
March 26th at 8 PM Hour
8:52 PM
Crispell Dresser Hemingway
"Composition 108C//110/69Q"

— Play Braxton

BUY
8:41 PM
Gregg Bendian
"Jill Cyborg"

— Balance

BUY
8:31 PM
Don Pullen & George Adams Quartet
"Warm Up"

— Song Everlasting

BUY
8:21 PM
Rob Brown Ensemble
"Worlds Spinning"

— Crown Trunk Root Funk

BUY
8:09 PM
Dave Douglas
"Multiples"

— Soul On Soul

BUY
8:00 PM
Cecil Taylor
"Cell Walk For Celeste"

— Cell Walk For Celeste

BUY
March 19th at 9 PM Hour
9:58 PM
Sun Ra
"Between Two Worlds"

— Angels & Demons At Play/The Nubians Of Plutonia

BUY
9:54 PM
Alice Coltrane
"The Hymn"

— Translinear Light

BUY
9:48 PM
Rob Mazurek Exploding Star Electro Acoustic Ensemble
"The Shifting Sequence"

— The Space Between

BUY
9:39 PM
Charles Gayle Quartet
"This Cup"

— Daily Bread

BUY
9:33 PM
Devin Gray
"City Nothing City"

— RelativE ResonancE

BUY
9:29 PM
David Berkman
"Remission"

— Communication Theory

BUY
9:18 PM
NRG Ensemble
"In The Middle Of Pennsylvania"

— This Is My House

BUY
9:12 PM
Diane Moser / Mark Dresser
"Big Mama"

— Duetto

BUY
9:02 PM
John Carter
"Ballad To Po' Ben"

— Fields

BUY
March 19th at 8 PM Hour
8:55 PM
Michael Formanek
"Beam Me Up"

— Loose Cannon

BUY
8:50 PM
String Trio Of New York
"Little Wing"

— Ascendant

BUY
8:50 PM
Jimmy Giuffre 3
"Goodbye"

— Jimmy Giuffre 3, 1961

BUY
8:39 PM
Erb Baker Rosaly
"(parrot, figuring...)"

— ...don't buy him a parrot...

BUY
8:35 PM
Dave Douglas
"One More News"

— Witness

BUY
8:30 PM
Nick Mazzarella
"A Memory For Faces"

— This Is Only A Test

BUY
8:20 PM
Peter Madsen
"The Dante Suite, Malicious Love: Excessive Desire"

— Gravity Of Love

BUY
8:11 PM
Steve Duke
"In Walked Bud"

— Monk By 2

BUY
8:02 PM
MIFF MOLE
"FT MAR 19 8PM"

—

BUY
RSS feed of the 30 most recent tracks of the show.