Jazz Potpourri
About The Program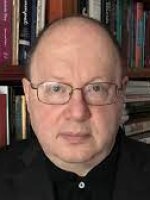 Host:
Loren Schoenberg
Join host Loren Schoenberg for a tour through over 100 years worth of recorded jazz. So much has been made of separates the various eras of jazz - JAZZ POTPOURRI mixes and matches music from several decades worth of classic recordings, along with commentary bringing a musician's perspective to things. Some of the shows are focused on a specific theme and/or artist, while others will range far and wide, looking for the connections that link them together. You may hear things differently afterwards, and the one thing we can guarantee is that you'll swinging jazz you've never heard before.
On-Demand Audio Content
Previously broadcasted programs. Click on the program description in the table to hear the audio…
---
Here are a few CD selections featured most recently:
---
Here are the 30 most recent tracks played on this show:
August 7th at 11 AM Hour
11:49 AM
Lionel Hampton
"Flying Home"

— Reunion at Newport

BUY
11:47 AM
Duke Ellington
"Easy Street"

— The Complete Standard Transcriptions, 1941

BUY
11:42 AM
Count Basie
"Good Morning Blues"

— Classic 1937-1947 Count Basie & Lester Young Studio Sessions

BUY
11:37 AM
Duke Ellington
"Guitar Amour "

— Midnight In Paris

BUY
11:34 AM
Claude Thornhill
"Under The Willow Tree"

— Best of The Big Bands

BUY
11:32 AM
Benny Goodman
"Ridin' High"

— On the Air

BUY
11:24 AM
Art Tatum
"Isn't It Romantic"

— The Complete Pablo Solo Masterpieces

BUY
11:21 AM
Tony Fruscella
"I'll Be Seeing You"

— The Complete Studio Recordings

BUY
11:17 AM
George Cables
"Smoke Gets In Your Eyes"

— You Don't Know Me

BUY
11:09 AM
Sonny Rollins
"The Way You Look Tonight"

— The Complete Prestige Recordings

BUY
11:04 AM
Lester Young
"Tea For Two"

— Classic 1937-1947 Count Basie & Lester Young Studio Sessions

BUY
11:01 AM
Miles Davis
"Why Do I Love You?"

— The Complete Birth Of The Cool

BUY
August 7th at 10 AM Hour
10:55 AM
Frank Sinatra
"A Garden In The Rain"

— Sings The Songs of Great Britain

BUY
10:47 AM
John Coltrane
"I Want To Talk About You"

— Afro-Blue Impressions

BUY
10:36 AM
Buck Clayton
"Rockabye Basie"

— The Complete CBS Buck Clayton Jam Sessions

BUY
10:30 AM
Fletcher Henderson
"Hocus Pocus"

— 1932-34

BUY
10:25 AM
Billy Eckstine/Sarah Vaughan
"Dedicated To You"

— 1949-50 (Vaughan)

BUY
10:19 AM
Art Blakey
"Mayreh"

— A Night At Birdland Volume 1

BUY
10:15 AM
Ruby Braff
"Ooh, That Kiss!"

— The Ruby Braff/George Barnes Quartet

BUY
10:08 AM
Wynton Marsalis
"Root Groove"

— Jump Start And Jazz

BUY
10:05 AM
Joe Thomas
"Black Beauty"

— The Keynote Jazz Collection 1941-1947

BUY
10:02 AM
Billie Holiday
"Everything I Have Is Yours"

— Complete Verve Recordings

BUY
July 24th at 11 AM Hour
11:59 AM
Larry Murry
"SUNDAY AFTERNOON JAZZ"

—

BUY
11:51 AM
Roy Eldridge/Dizzy Gillespie
"The Heat's On"

— The Complete Verve Roy Eldridge Sessions

BUY
11:44 AM
Eddie Lockjaw Davis
"Heat 'N Serve"

— Cookbook, vol. 3

BUY
11:37 AM
Sarah Vaughan
"Slow Hot Wind"

— Sings The Henry Mancini Songbook

BUY
11:34 AM
Bob Wills
"White Heat"

— White Heat

BUY
11:31 AM
Bessie Smith
"There'll Be A Hot Time In Old Town Tonight"

— The Complete Recordings, Vol. 5

BUY
11:25 AM
Illinois Jacquet
"Sahara Heat"

— The Complete Illinois Jacquet Sessions 1945-50

BUY
11:22 AM
Cal Tjader/Carmen McRae
"Heat Wave"

— Heat Wave

BUY
RSS feed of the 30 most recent tracks of the show.