Jazz Potpourri
About The Program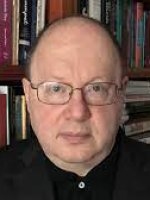 Host:
Loren Schoenberg
Join host Loren Schoenberg for a tour through over 100 years worth of recorded jazz. So much has been made of separates the various eras of jazz - JAZZ POTPOURRI mixes and matches music from several decades worth of classic recordings, along with commentary bringing a musician's perspective to things. Some of the shows are focused on a specific theme and/or artist, while others will range far and wide, looking for the connections that link them together. You may hear things differently afterwards, and the one thing we can guarantee is that you'll swinging jazz you've never heard before.
On-Demand Audio Content
Previously broadcasted programs. Click on the program description in the table to hear the audio…
---
Here are a few CD selections featured most recently:
---
Here are the 30 most recent tracks played on this show:
March 26th at 10 AM Hour
10:29 AM
Duke Ellington & His Orchestra featuring Mahalia Jackson
"Black, Brown and Beige - Part IV (akka ''Come Sunday'')"

— Black, Brown & Beige

BUY
March 19th at 11 AM Hour
11:54 AM
Ben Pollack
"Two Tickets To Georgia "

— Swingin' Uptown

BUY
11:52 AM
Kevin Mahogany
"Little Sherri"

— You Got What It Takes

BUY
11:49 AM
The Boswell Sisters
"When I Take My Sugar To Tea"

— Shout, Sister, Shout

BUY
11:44 AM
J.J. Johnson
"Lover Man"

— The Complete J.J. Johnson Columbia Small Group Sessions

BUY
11:41 AM
Fletcher Henderson
"Fidgety Feet"

— 1927

BUY
11:33 AM
Kenny Barron
"Concentric Circles"

— Concentric Circles

BUY
11:17 AM
Lester Young
"Medley"

— Complete Royal Roost Broadcasts

BUY
11:12 AM
Bessie Smith
"Spider Man Blues"

— 1927-28

BUY
11:04 AM
Louis Smith
"Vaughn's Walk"

— Just Friends

BUY
11:00 AM
Louis Armstrong
"I'll Walk Alone"

— 1952-3

BUY
March 19th at 10 AM Hour
10:53 AM
Herbie Hancock
"The Pleasure Is Mine"

— My Point of View

BUY
10:51 AM
Count Basie
"Taxi War Dance"

— Classic Lester Young/Count Basie Columbia Sessions

BUY
10:47 AM
Erroll Garner
"Lot Of Living' To Do"

— Up In Erroll's Room

BUY
10:37 AM
Chick Corea
"Now He Sings, Now He Sobs"

— Now He Sings, Now He Sobs

BUY
10:34 AM
Stephane Grappelli
"Tournesol"

— Lions Abroad

BUY
10:31 AM
Duke Ellington
"Georgia Grind "

— Volume 1

BUY
10:22 AM
Miguel Zenon
"Colobo "

— Sonero

BUY
10:19 AM
Earl Hines
"Stormy Monday Blues"

— 1941-42

BUY
10:15 AM
Donald Brown
"I.C.U."

— People Music

BUY
10:08 AM
Ella Fitzgerald
"Oh, Lady Be Good"

— The Best Of...

BUY
10:04 AM
Art Blakey/Benny Green
"I'll Never Be The Same"

— Not Yet

BUY
10:02 AM
Ladd's Black Aces
"My Honey's Lovin' Arms"

— Complete Ladd's Black Aces 1921-24

BUY
March 12th at 11 AM Hour
11:58 AM
Larry Murry
"SUNDAY AFTERNOON JAZZ"

—

BUY
March 5th at 11 AM Hour
11:52 AM
John Coltrane
"The Damned Don't Cry"

— The Complete Africa Brass Sessions

BUY
11:50 AM
Stuff Smith
"I Found A New Baby "

— Let's Listen To Lucidin

BUY
11:48 AM
Duke Ellington
"Madame Will Drop Her Shawl"

— The Complete Standard Transcriptions

BUY
11:42 AM
Cootie Williams
"Blue Is The Evening"

— Duke Ellington: 1938 Vol. 3

BUY
11:39 AM
Cootie Williams (w. Bud Powell)
"Roll 'Em"

— Big Band Jazz : The Jubilee Sessions 1943-1946

BUY
11:33 AM
Lester Young
"Ding Dong"

— Complete Savoy Sessions

BUY
RSS feed of the 30 most recent tracks of the show.