From 6 A.M. Thursday, December 24, through Christmas Day, Friday, December 25 at 8 PM, Jazz 88.3 KSDS presents The Sounds of the Season, a 38-hour celebration highlighted by a reading of the classic "Twas the Night Before Christmas by the late southern California jazz radio personality Chuck Niles. Here's the Playlist.

There will be six opportunities to hear the Niles narrative: 6 A.M., noon, and 6 P.M. December 24, and December 25 at midnight, 6 A.M., and noon. All times are P.S.T. Featured will be holiday music spanning more than 60 years from a wide range of artists and styles, including Ella Fitzgerald, Louis Armstrong, Sidney Bechet, Wynton Marsalis, Banu Gibson, Kenny Burrell, Nat Cole, Duke Ellington, and many others.

From Sounds of the Season Past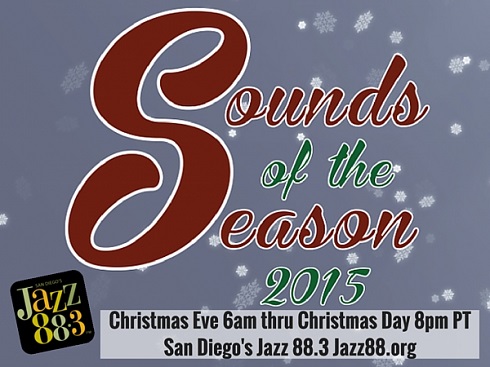 Wishing You The Best of The Holiday Season From Your Jazz and Blues Radio, KSDS-FM San Diego's Jazz 88.3 Jazz88.org!