What are your picks for the Best Jazz and Blues of 2015? What are your Jazz and Blues Plans for 2016? I will put these into a Jazz 88.3 blog post and you may get a mention on The New Jazz Thing with Vince Outlaw airing Midnight-2am Tuesday, December 29, 2015 and available for on-demand streaming thereafter.
BONUS: Write A "Best Jazz and Blues of 2015" post ON YOUR OWN BLOG with more of your insight, then post the album/artist results and a link here and WE WILL LINK TO YOUR BLOG POST, which is great for your blog, our blog, and San Diego Jazz and Blues on the web!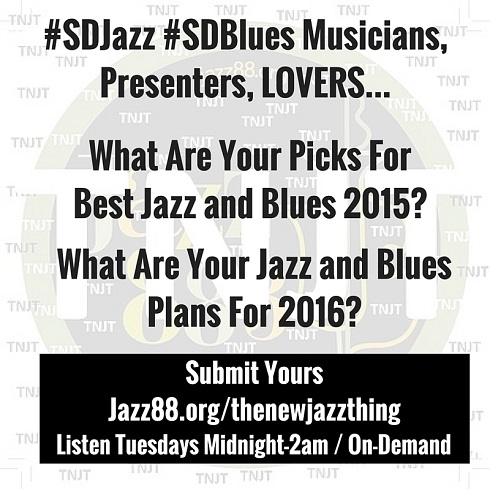 The Form Is Below, so READ THE ENTIRE ARTICLE and FILL IT OUT!