San Diego's Jazz 88.3

Make your way to a night of jazz and good times at
Jazz On Tap
, presented by
Jazz 88.3
and
Avista Technologies
-- a fundraising event
THIS SATURDAY
,
April 22nd
from
5-11PM
at the
Quartyard
in East Village! Enjoy refreshing craft beers on tap from local breweries while listening to great jazz music. While you sip and meet new people, the night sky will be filled with melodic tones from several popular and local musicians. The event kicks off with
Monette Marino World Jazz Ensemble
, followed by the
Matt Smith New Jazz Trio
,
Euphoria Brass Band
and renowned trumpeter,
Gilbert Castellanos
and the
New Latin Jazz Quartet
. Advanced tickets are
$10 each
, or
$15 at the door
. This event is not only all-ages, but it's pet-friendly, too, with all net proceeds going to
Water For People
. To purchase tickets to this spectacular upcoming event (for a great cause!),
click here
! MATT SMITH NEU JAZZ TRIO WAS ON-AIR...
Read full article at:
Jazz On Tap!

San Diego City College's Saville Theatre is proud to present John Kander and Fred Ebb's "
CHICAGO"
. It's a dazzling musical set in Prohibition-era Chicago. A sensational tale of crime, betrayal, jealousy and desire that has achieved musical iconicism in its run spanning over 40 years. The series will begin
April 21st and conclude April 30th.
Showtime is at 8 PM on Friday and Saturday dates, and 2 PM on Sunday dates. Seating is limited and early reservations are advised! Click here for
tickets
.
More information is at (619)-388-3676
.

Our Spring Membership Campaign has concluded. Thank you SO Much! If you have a "thank you gift" coming to you we ask that you please be patient as we are in the process of tabulating all the items and getting them ready for shipping. The good news is that we received so many new pledges ...the bad news, is it will take longer to fulfill the pledge requests with our available resources (about 4-6 weeks). Thank you for your understanding.

Peter Sprague
takes hold of the classic songs of
Cole Porter
for our next
Jazz Live
TONIGHT. Peter will be presenting these treasures in a new color of Samba, Funk, Salsa, and Jazz. "Just One of Those Things" swinging fast and morphing over to funk, "Love For Sale" taking a trip to Cuba, "Night and Day" arcing with the moon in Brazil...you get the picture. The band includes some of the best with
Rebecca Jade
on vocals,
Tripp Sprague
on sax and flute,
Gunnar Biggs
on bass,
Duncan Moore
on drums, and Peter Sprague on guitar.
The show is currently SOLD OUT
so please pick up your tickets before 7:30pm the night of the show to ensure entry. Please print the
parking pass
to make you legit.

Cafe Bar Europa in Pacific Beach, presents "From Jazz to Blues: A Night to Remember," THIS SATURDAY, March 11, featuring traditional gospel vocalist Carmelia Toot Bell with special guest, violinist Jamie Shadowlight, backed by Jazzilia: Fred Hardy on bass, with Aaron Pratts on trumpet, Ray Roeder on piano; and Casper Padulan on drums. The evening will include a special guest appearance by young vocalist, Valerie Smith. Dancing is encouraged; admission is $10 and includes a drink of your choice. Cafe Bar Europa, at 873 Turquoise Street in Pacific Beach.

The
26th Annual San Diego Music Awards
will take place at
House of Blues
TONIGHT!
Doors open at
6PM
, with a pre-show TV taping of Tonight in San Diego! Proceeds from the San Diego Music Awards help to purchase guitars for San Diego County schools, via a partnership between the
San Diego Music Foundation
and
El Cajon's Taylor Guitars
. Over the life of the program, 2,978 guitars have been placed into 85 schools from San Onofre to San Ysidro and over 55,000 K-12 students have been impacted by the program. It's going to be a great night in San Diego, so mark your calendars! To purchase tickets, or for more information, click
here
!
HERE ARE THE JAZZ AND BLUES NOMINEES...

Jazz 88.3 is very proud to support the Athenaeum's 2017 season at the Library and Art Center and TSRI. Up next: Bill Charlap and Renee Rosnes, May 9th--all at TSRI Hall. The Athenaeum is a 501(c) 3 and is devoted exclusively to music and art! To become a member of the Athenaeum and/or for more information, simply click here!

Jazz 88.3 is proud to partner with Flat 9 Entertainment as they present the Yellowjackets, Saturday, March 4th at the Lyceum Theater at 8PM! Throughout their storied 35-year history, The Yellowjackets have recorded 22 albums, received 17 Grammy nominations – won two – performed countless sold-out tours, and enjoyed worldwide critical acclaim and commercial success. Recently recording their 23rd album last summer, they have gained and maintained prominence as one of jazz's most influential, contemporary and most loved jazz groups. The line up: Russell Ferrante - Keyboards & Piano; Bob Mintzer - Sax & EWI; Will Kennedy - Drums; Dane Alderson - Bass. This is bound to be a great show! To purchase tickets, click here!

Jazz 88.3 is proud to partner with The Loft at UCSD as they present acclaimed drummer, Jeff Hamilton, with Hammond B-3 player Akiko Tsuruga and guitariest Graham Dechter on March 2nd (8PM). This is once show you simply can't miss! For more information, or to purchase tickets, simply click here! ARTIST BIOS, VIDS...

Our terrestrial broadcast will be down tonight due to a planned power shutdown at Mesa college (where our transmitter lives). We do know that they planned for a time frame between 11pm-5am (Friday into Saturday morning). In the meantime, please download the NEW KSDS APP, because our stream is perfect and will work during the outtage. We apologize for the inconvenience but the good news is that you can still STREAM US.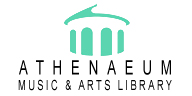 Student Delivered Sound
Listen Live
Support Jazz 88.3
while you shop at
Pat Launer's Center Stage