San Diego's Jazz 88.3

Camarada's 2017 concludes with Cantos De Amor happening THIS Saturday, May 6th at 6:30PM at BREAD & SALT (1955 Julian Ave. San Diego, CA 92113). "Nobody has ever measured, not even poets, how much the heart can hold." ― Zelda Fitzgerald. Camarada's selection of enduring love songs — Cantos de Amor — offers an overwhelmingly potent blend of rapture, hopeless suffering, tenderness, and unfulfilled passion, all in the name of love. You absolutely can't miss this show! Click here to purchase tickets!

Bop-based guitarist Joshua Breakstone returns to the Saville Theatre at City College TONIGHT with a tremendous trio setting- Chris Connor-bass, Roy McCurdy-drums. Joshua has gained an international reputation for his sophistication and his fiery- and often witty- swinging style. You can see and hear that style in action at Jazz Live TONIGHT. If you are a valid Jazz 88 member you can reserve your tickets in the Speakeasy. If you wish to purchase tickets you can do so by calling 619-388-3743. Please use the parking pass when you arrive.

New Orleans native, Trombone Shorty & Orleans Avenue will hit the Humphrey's By the Bay stage, TONIGHT at 7PM. Sharon Jones and the Dap Kings TOO! It's going to be one super-soulful, jazz-filled night in San Diego, and one end-of-summer show you certainly won't want to miss. To purchase tickets, simply click here!

TONIGHT'S(!) Jazz Live will be in conjunction with our World Cultures program here at City college and will bring the Otmaro Ruiz Quartet to the Saville Theater. It will also be a celebration of National Hispanic Heritage Month; so we do hope you can make it down to see it in person and celebrate with us. If so, please use the parking pass. You can reserve tickets in the Speakeasy to reserve your spot. Even though the show is free to all, the show is bound to sell out so reserving your tickets is highly recommended. Downbeat is 8PM, tickets must be picked up by 7:30PM. Please call 619-388-3743 for more information.

Four-time Grammy Award winner, Stanley Clarke will hit the Music Box stage this Thursday, September 15th at 8PM (doors are at 6:30PM). This is bound to be one epic show by the legendary bassist--one you simply won't want to miss! There's still time to purchase tickets--simply click here!

San Diego Dance Theater
and
Jean Isaacs
present the
18th Annual "Trolley Dances,"
happening
October 1st and 2nd
! It's your opportunity to see dances created for Barrio Logan, Downtown San Diego, and East Village. Trolley Dances brings original site-specific dances to the MTS Blue Line starting in the historic Barrio Logan and winding through the heart of San Diego ending at Fault Line Park, all led by trained tour guides. A stellar team of choreographers are on board to create new work that is sure to delight and engage! To purchase tickets, or for more information,
click here
!

Jazz 88.3 is so proud to support La Jolla Music Society's 2017 season! This year, they're bringing some of the very best to Balboa Theater!Up Next: The Branford Marsalis Quartet, with special guest Kurt Elling February 10th. This upcoming concert is one for the books, so be sure to mark your calendars! To purchase tickets and/or to become a member of LJMS, simply click here! ARTIST VIDEOS / SHOW DETAILS...

Jazz 88.3 presents our first ever "Saturday Night Fish Fry"with Big Jay McNeely, TONIGHT at 7PM at Smokey's Lake Wohlford Cafe in Escondido! THERE'S STILL A FEW TICKETS LEFT(!), so, hurry! Tickets are only $60 (each) and includes all you can eat catfish! So, be absolutely sure to mark your calendars because you certainly won't want to miss the Go! Go! Boy with his Tenor Sax and all-star jazz band! To purchase tickets, simply give us a call at: (619) 388-3743. We'll see you tonight! EVENTS VIDEO / PICTURES...

The San Diego Symphony Presents: The Future of Jazz featuring Cecile McLorin Salvant
&
Jazz Guitar Masters
!
The Future of Jazz featuring Cecile McLorin Salvant
is
set to take place
THIS
Thursday
at
7:30PM
at the Embarcadero Marina Park South! Cécile McLorin Salvant - winner of the 2010 Thelonious Monk International Jazz Competition - has inspired accolades from Wynton Marsalis and The New York Times, comparing her to Billie Holiday, Sarah Vaughan and Ella Fitzgerald.
Jazz Guitar Masters,
a stellar lineup of today's hottest jazz guitarists (
Peter Sprague
,
Russell Malone
,
Anthony Wilson
) come together for one night's worth of hot jams by the cool bayside, Thursday,
August 25th
at
7:30PM,
also at the Embarcadero Marina Park South. These are (2) summer concerts you simply won't want to miss!
MORE...

The
3rd Annual Imperial Avenue Street Festival
, featuring Grammy® Award-winner
Poncho Sanchez
is set to take place
Saturday
,
August 27th
from
12-9PM
! Come celebrate the eclectic and unique Greater Logan Heights area on Imperial Avenue between 28th Street and 30th Street.
Admission is FREE
(!) to this
all-ages event
! While you're there you'll enjoy multiple stages with live local musicians and dancers, blocks of vendors, arts, and crafts and the best eats in the community. VIP Beer Experience is available for just $15. New this year is interactive Kid's Zone and stage line-up.
Entertainment lineup includes
: Bill Magee Blues Band and Kamau Kenyatta, Grammy® Award-winning producer and arranger, pianist and soprano saxophonist. It's sure to be a great day, so be sure to mark your calendars!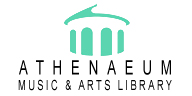 Support Jazz 88.3
while you shop at
Pat Launer's Center Stage