San Diego's Jazz 88.3

Jazz 88.3 is proud to support La Jolla Music Society as they present: The Joey Alexander Trio, Saturday, April 28th at Balboa Theatre (8PM)! A uniquely gifted young pianist from Bali, Joey Alexander taught himself to play piano by listening with his father to classic jazz albums. His father soon recognized that his son's gift to grasp complicated musical concepts was beyond someone of his years. You won't want to miss this 14 year-old Grammy Award Nominee perform original music from his fourth-coming eclipse album, alongside jazz classics by John Coltrane, Thelonious Monk and more! To purchase tickets, click here!

It's that time of the year again. The KSDS SPRING MEMBERSHIP DRIVE begins on April 16th. We would love to have you help us. Please use the VOLUNTEER SIGN UP FORM and get involved in helping your favorite Jazz station meet its financial goals. Eat great food, meet new friends and listen to great music. The drive runs from April 16th through the 29th and there is definitely a time slot for your schedule. Again, click here to sign up. Here are some parking instructions- You can park in any Staff spot in SDCC Parking Lot 8, on the left at the corner of 14th and C Street, or in Parking Lot 3, the parking structure on 16th Street, 1.5 blocks north of C St. (just past B St.) on the right. Here's a City College Map. KSDS is located in the L Building (Curran Plaza). You will need a parking pass so when you get to the station please ask for one or if you like just call 619-388-3000 and ask for Ken and someone will meet you with a pass. See you soon!

Jazz 88.3 and Avista Technologies, are proud to present: Jazz On Tap, again this year, happening Saturday, April 21st at the Quartyard, on Market Street, from 4-11PM. Bands include Gilbert Castellanos, Sure Fire Soul Ensemble, Monette Marino World Jazz Ensemble, JazzKatz Orchestra, and The Matt Smith Neu Jazz Trio. Net proceeds will benefit Water For People, a charity working to bring safe drinking water and sanitation to developing countries around the world. This event is all-ages, pet-friendly, and is your chance to enjoy an evening of great jazz under the stars! For more information, click here!

Jazz 88.3 is proud to support the San Diego Symphony as they present: "Miles Davis' Kind of Blue--In Concert, Saturday, April 28th--part of their Jazz @ the Jacobs concert series! Miles Davis released his classic Kind of Blue album in 1959; it subsequently became one of the best-selling jazz albums of all time and changed the possibilities of jazz forever. Jazz @ The Jacobs Series Curator, Gilbert Castellanos will present a live performance of every track of Kind of Blue in collaboration with some of today's hottest young jazz artists. For more information, or to purchase tickets, click here!

Join us for a truly once-in-a-lifetime VIP opportunity as you can watch your San Diego Padres play against their most-heated rival, The Los Angeles Dodgers. You will sit atop the Western Metal Supply building and enjoy a private party- consume gourmet ballpark food and enjoy non-alcoholic beverages (a hosted bar will also be available). The $94 ticket price also includes a 1-year Jazz 88 membership. The event is almost sold out so call immediately- 619-388-3037 or e-mail Ken Borgers. MORE ON GAME NIGHT...

Jazz 88.3 is proud to support Art of Elan as they present: Highways and Byways at the Music Box, located in the heart of Little Italy, Sunday, April 8th at 7PM! This one-night only special presentation will feature a lineup including a world premiere by acclaimed young Chicago composer Dan Visconti, the Chicago-based Kontras Quartet, and legendary jazz artist Branford Marsalis. This special collaborative concert includes pieces that are rooted in various folk traditions, tying together the old and new, the familiar and less-traveled, the classical and jazz/blues traditions. For more information, or to purchase tickets, simply click here!

Jazz 88.3 is proud to support Jazz @ the Point happening this Saturday, March 24th (7:30PM) at Crill Performance Hall (Main Campus) at Point Loma Nazarine University! The lineup includes the PLNU Jazz Band with a special guest artist Willie Murillo (trumpet), and Becky Martin (vocals). For more information, click here!

Jazz Live
will celebrate the great Joe Pass at
TONIGHT's concert
. Guitarist
Frank Potenza
returns to the Saville Theatre and brings with him a terrific trio (Luther Hughes- bass, Jim Plank- drums).
The concert is for Jazz 88 members only. The show is SOLD OUT, but unreserved tickets will be distributed at 7:30pm the night of the show. If you are not a member please contact Ken Borgers (619-388-3301) or e-mail him.
As always, Thanks to
Big Front Door Sandwich Shop
for providing food for the Jazz Live artists. Remember, that good ole'
parking pass
and come hungry, because a food truck will be on site!

The KSDS Spring Membership Campaign has concluded. The campaign was a huge success and our record-setting total was because of you. Thank you so much! If you missed it you can donate on-line right now. If you requested a thank-you gift with your contribution, you will receive it as soon as we are able to process your request and order it from our distributors. Unfortunately, we cannot provide a delivery date and some items take a significant amount of time to obtain. We appreciate your patience.




Here are the top ten artists of the drive:
1- Dave Brubeck
2- Stan Getz
3- Sarah Vaughan
4- Chet Baker
5- Duke Ellington
6- Bill Evans
7- Louis Armstrong
8- Billie Holiday
9- Count Basie
10- Nina Simone
Retired Winners include- Miles Davis- (Fall, 2015), John Coltrane- (Spring, 2016), Frank Sinatra (Fall, 2016), Ella Fitzgerald (Spring, 2017), Thelonious Monk (Fall, 2017)

The San Diego Latino Film Festival is celebrating its 25th Anniversary! Don't miss out on the biggest fiesta of the year! Enjoy over 160 films featuring your favorite movie stars like Fernanda Castillo and Ricardo Darín. Sing along and dance at their live concerts and parties, and indulge in a delicious mix of Latino flavors at the Sabor Latino Food Fest. The festival takes place NOW through 25th at AMC Fashion Valley. Click here to get your festival passes today!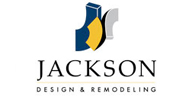 Support Jazz 88.3
while you shop at
Pat Launer's Center Stage