Jazz 88.3 Blog

A pair of Jazz Artists with big San Diego connections took away honors in the 2014 Downbeat Critics Poll announced on the Downbeat website Monday, June 23, 2014.


Gregory Porter
, who's musical career took off during his time in San Diego in the 00's and who's 2014 Grammy Winning Best Vocal Jazz Album "Liquid Spirit" was produced by San Diego Jazz musician and producer Kamau Kenyatta, took away the
Downbeat Male Vocalist
nod. That follows his recent
2014 Jazz Journalist Award
for Male Singer of the Year. Gregory was interviewed on
The New Jazz Thing on October 28, 2013
when "Liquid Spirit" was at the top of the Jazzweek.com Jazz Album Chart.
Other big winners in the 62 Downbeat Critic Poll categories
include Singer-songwriter
Cécile McLorin Salvant
(Jazz Album of the Year "WomanChild" / Female Vocalist / Rising Star–Jazz Artist / Rising Star–Female Vocalist) and
Maria Schneider
(Big Band / Composer /Arranger).
The complete list
is available on the Downbeat website.
Use our comment feature after the jump
to send congratulations to both of these great Jazz performers with San Diego roots!!

Pianist Marcus Roberts continues to climb the charts with the #10 disc in Jazz (6/16/14) "From Rags to Rhythm", a twelve-part suite recorded with his longtime trio of Rodney Jordan bass and Jason Marsalis drums. The music is a unique approach to presentation of piano trio music, so we'll explore this a bit deeper, along with Marcus' long career, and what's New and Next...in Hour 2 of The New!

Monday, July 7, 2014

Saxophonist Gabriel Sundy and The Applebrown Jazz Ensemble have a new disc out (and being added to Jazz 88 on 6/30/14) "The Way On Up" featuring groovy and aggressive Jazz tunes that have been long in incubation and just waiting to get out! We'll be chatting with Gabriel live in-studio about the project, his career, and Jazz in San Diego in Hour 1 of the show.
After the split, your chance to comment on tonight's show, links to list of this week's new music @Jazz88, recent interviews, playlist screenshot, and more!
You might notice the subtle realignment with the blogname. If not it's okay, but it will bring into sharper focus the team effort being invested into Progressive Nights, the new sound of jazz radio (not a trademark phrase but it ought to be). Monday through Thursday, 10pm to Midnight. Chad Fox, Tony McGee, and yours truly. Let me just go ahead and preempt the suggestion of an over-the-line team called "The Progressive Knights." First fail is no vulgarity in team name. Sorry.
Go listen to Horace Silver right now. Anything you can get to. No need to go overboard. Just listen awhile and savor the sweet bluesy jazz.
I keep coming back to the Index of Possibilities. Much of my programming spins out of this concept. One key to the Index is don't get too tense.
Go listen to Eric Dolphy. Maybe you think you aren't ready. Maybe you're fooling yourself. Start with his version of "Tenderly."
Thanks for listening.

We've got a great batch of new music to add to the Jazz 88 music library starting Monday, June 23, 2014, including the lastest from Legends (Bowen, Hutcherson, Jarrett, Haden), Jazz Lions (Redman, Khan), Next Wave (Aldana, Porter), and more! You can check out their debut on The New Jazz Thing @Jazz88, Monday, June 23, 2014 between 6 and 8 PM PT! The full list, with additional annotations and your chance to comment on this week's New, is after the split...

"MELISSA ALDANA & CRASH TRIO"
RALPH BOWEN – "STANDARD DEVIATION"
BOBBY HUTCHERSON, DAVID SANBORN, JOEY DeFRANCESCO – "ENJOY THE VIEW"
KEITH JARRETT / CHARLIE HADEN – "LAST DANCE"
KEVIN KASKA JAZZ ORCHESTRA – "SHADES OF RIO"
STEVE KHAN – "SUBTEXT"
STEVE LEHMAN – "MISE EN ABIME"
ARK OVRUTSKI – "44:33"
GREGORY PORTER / DONALD SMITH / MANSUR SCOTT – "GREAT VOICES OF HARLEM"
REBIRTH BRASS BAND – "MOVE YOUR BODY"
JOSHUA REDMAN – "TRIOS LIVE"
ADAM SCHROEDER – "LET'S"
BRENDA EARLE STOKES – "RIGHT ABOUT NOW"
WMU JAZZ ORCHESTRA – "TRAVEL NOTES"

Horace Silver was a Jazz Musician of the highest calibre. Two of the most famous Jazz Tunes ever are his. "Song For My Father" and "Senor Blues." If you're familiar with Horace Silver then you're already in your personal ritual. If, somehow, you are unfamiliar with Horace Silver we urge you to research this very creative musician. Rest in peace, Horace Silver.

LISTEN LIVE Monday, June 16, 2014, 6-8 PM PT @Jazz88 San Diego's Jazz 88.3 FM, Jazz88.org, and Apple/Android Apps to The New Jazz Thing @Jazz88 with Vince Outlaw...Supported by Listener Contributors like YOU and...YOUR BUSINESS (learn more about underwriting The New Jazz Thing!).

BE PART OF THE SHOW! Follow TNJT on Twitter, LikeThe New Jazz Thing on Facebook, and share something about The New @Jazz88 with the #TNJT or #Jazz88 hashtags! We may even be able to mention your name and comment during the Live show and you'll be part of the Jazz 88 Speakeasy Archive!
6:45-7 PM PT: Guitarist JC Stylles' new release "Blakey Grease" is a tribute to the great Art Blakey and is climbing up the Jazzweek.com Jazz Album Charts with it's Highest Debut and Biggest Gainer nods when it hit #15 on the 5/19 charts...and up to #4 on 6/9/14. We'll be chatting about the disc, Mr. Blakey, JC's bio, and more in Hour 1!

7:20-40 PM PT: Guitarist and San Diego Jazz Legend Peter Sprague has a new disc out, "Ocean In Your Eyes", featuring numerous vocalists, including previous TNJT guests Leonard Patton and Kevyn Lettau. He is also playing at Jazz 88's Jazz Live San Diego on Tuesday, June 24, 2014. He is dropping by the studio with his axe and hopefully some of his OIYE collaborators to chat about the new disc, upcoming gigs, and play some tunes for us LIVE!



The New Jazz Giveaways: JIMMY COBB – "THE ORIGINAL MOB" and MANHATTAN SCHOOL OF MUSIC JAZZ PHILHARMONIC ORCHESTRA – "THE SYMPHONIC ELLINGTON"

Check out all the NEW being added to the Jazz 88 Music Library the week of June 16, 2014!!
You can hear those and more debut on The New Jazz Thing with Vince Outlaw, Monday, June 16, 2014, 6-8 PM PT!
The full list, with annotations, along with your chance to comment on what you see...and maybe what you don't...below the fold.
GINGER BAKER – "WHY?"
KEN BERMAN – "SOUND POETRY"
JIMMY COBB – "THE ORIGINAL MOB"
THEO CROKER – "AFRO PHYSICIST"
ADRIAN CUNNINGHAM – "AIN'T THAT RIGHT!"
DENA DeROSE – "WE WON'T FORGET YOU…"
SCOTT FEINER & PANDEIRO JAZZ – "A VIEW FROM BELOW"
REBECCA KILGORE – "I LIKE MEN"
MIKE LeDONNE – "I LOVE MUSIC"
MANHATTAN SCHOOL OF MUSIC JAZZ PHILHARMONIC ORCHESTRA – "THE SYMPHONIC ELLINGTON"
MARK MEADOWS – "SOMETHIN' GOOD"
ERIC REVIS – "IN MEMORY OF THINGS YET SEEN"
ISABEL STOVER – "HER OWN SWEET WORLD"
ERNIE WATTS QUARTET – "A SIMPLE TRUTH"

After 36 years at KSDS (30 years of "Blues") our beloved T has retired. T wanted you all to hear from him personally so we have made his message available on T's Bio Page.

Hometown favorite Peter Sprague will shine some of his musical genius on Jazz Live, TONIGHT. Bassist Gunnar Biggs and drummer Duncan Moore will be there, as well as vocalists Leonard Patton, Kevyn Lettau, Lisa Hightower, and Matt Falker. Sprague will galvanize this talented group into a wonderous recreation of his latest recording "Ocean In Your Eyes." Jazz 88.3 Members can reserve tickets at 619-388-3037. Please print the parking permit. City College Saville Theatre, 8pm.
Forgetting something, omitting something else, and maybe not enough to go around. These are the conditions which prevail.
Dawn of Midi tomorrow night at the Soda Bar.
Eric Dolphy/Booker Little blazing through Status Seeking
Christian Scott played "The Eraser" better than Thom Yorke wrote it.
Thanks for listening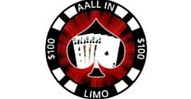 City College Student Radio
KSDS HD2
Listen Live
Pat Launer's Center Stage