Jazz Live

Mark Winkler chats with Vince Outlaw before his performance at Jazz Live San Diego on Jazz 88.3 KSDS San Diego Tuesday, July 10, 2012. You can also hear the audio version of this on the
Jazz 88 Jazz Live
show page.

Joshua White performs on the Seville Theatre stage at San Diego City College for Jazz Live San Diego, Tuesday, June 14, 2011 8PM broadcast LIVE at 88.3 FM KSDS San Diego and webcast at http://Jazz88.org.










What an honor it is to have the great Jazz Drummer

Louis Hayes

on the Seville Theatre stage at San Diego City College for Jazz Live San Diego, Tuesday May 10, 2011 8 to 10 PM PT. I'm going to be Live blogging the show on Facebook (http://www.facebook.com/pages/Jazz-Live-San-Diego/148121091920426) and Twitter@Jazz88JazzLive (http://Twitter.com/Jazz88JazzLive).




To understand a little of the importance of tonight, Louis Hayes at age 18 replaced Art Blakey in Horace Silver's quintet when Hard Bop and Funk Bop and Soul Jazz were making a audience-centric directional turn from the BeBop era (with more experimental, exploratory, artist-centric, turns being made by Trace, Cecil, Ornette, and others). Louis was right there at this nexus. He played with Cannonball Adderly's Quintet on what has been called the first "soul-jazz" album, "The Cannonball Adderly Quintet Live in San Francisco" (which ushered in it's own era of music and live, audience-included, recording). Here are a few links that helped me:
Right on!


The band for the Louis Hayes Quartet at Jazz Live San Diego on Tuesday, May 10, 2011 8-10 PM PT has been announced and it's a dewsy!!
Louis Hayes, Drums
Rob Thorsen, Bass
Mikan Zlatkovich, Piano
Daniel Jackson, Sax
Wow! Daniel Jackson playing with Louis Hayes...awesome! The cream of the San Diego Jazz scene with a bonafide Jazz Drum Legend!! Wow+2!
You better reserve your tickets now, because they ain't gonna be round long!!

Pianist Henry Butler will be our guest for a unique solo piano show for our next Jazz Live San Diego, Tuesday, April 12, 2011.




Henry's Bio on his website.: An eight-time W.C. Handy "Best Blues Instrumentalist - Piano" award nominee, Henry Butler knows no limitations. Although blinded by glaucoma since birth, Butler is also a world class photographer with his work displayed at exhibitions throughout the United States. Playing piano since the age of six, Butler is a master of musical diversity. Combining the percussive jazz piano playing of McCoy Tyner and the New Orleans style playing of Professor Longhair through his classically trained wizardry, Butler continues to craft a sound uniquely his own. A rich amalgam of jazz, Caribbean, classical, pop, blues and R&B influences, his music is as excitingly eclectic as that of his New Orleans birthplace.

Henry's Facebook Page.

Preview Tune: Orleans Inspiration from Orleans Inspiration (1990)

Mastering baritone horn, valve trombone and drums, in addition to the piano, at the Louisiana State School for the Blind in Baton Rouge, as a youngster, Butler began formal vocal training in the eleventh grade. He went on to sing German lieder, French and Italian art songs and operatic arias at Southern and Michigan State Universities, earning a Masters degree in vocal music. He has taught music workshops throughout the country and initiated a number of different educational projects, including a residential jazz camp at Missouri State School for the Blind and a program for blind and visually impaired students at the University of New Orleans.

Mentored by influential jazz clarinetist and Michigan State University teacher Alvin Batiste, Butler was encouraged to explore Brazilian, Afro-Cuban and other Caribbean music. With Batiste's help, he successfully applied for National Endowment for the Arts grants to study with keyboard players George Duke, then with Cannonball Adderley's Quintet, and the late Sir Roland Hanna. He studied with Harold Mabern, pianist for the late Lee Morgan, for a summer and spent a long afternoon studying with Professor Longhair.

Preview Tune: Goin' Down Slow from Orleans Inspiration (1990)



Going to be live blogging the event below, so watch out!

And now the interview plays and I'm off to get set for a Henry Butler preview...

9:30 And the crowd goes wild...while the band takes a bow out front! What a fantastic show!

9:24 Tune 13 "Down Home Feelin": She needs a break, but is gutting it out! Heading down to close it out!

I will be heading down soon to say good night to our studio audience and getting things ready for a Henry Butler preview of our April 12, 2011 Jazz Live San Diego! But I think they will be doing one more tune after this, so I'll hang tight!

9:17 Tune 12 "Exposure". Another from Check The Box, which tonight's pianist Luis Perdomo plays on. She's really working the set list tonight!

9:11 Tune 11 "Five More Days". Mid-tempo tune, starting out with Rebecca doing another vocal.

She talks a bit about being a West Coast girl that went to NY, but loving San Diego and playing Frisbee at the beach today.

9:04 Back in the perch, after the station ID and a chat about trying out new stuff in front of an audience and the change it might undergo.

Tune 10 "Regrets": Another new tune. She explained is as very improvisational, like a improve painting. With a little structure that she has built for it. Feels like she is trying out a different kind of composition. And this is just a trio, Perdomo piano, Camacho bass, Franks trumpet.




Tune 9 "Mass" (before the break): Another tune from 2009's Check The Box. Boy it sure swang hard!

8:52 Time for me to go down and figure out what I'm going to ask her in about 8 minutes....ah...

Here's a slide show of the pictures from tonight's show and before hand...


8:47 Explains some of the dead air as she is changing up the set list as she goes. Next up a reggae tune...
Tune 8 "<a reggae tune>": Another vocal by Rebecca...she really loves to sing!

Here's a shot from up in the perch above the Seville Theatre



8:42 Tune 7 "3/4": She said she didn't know what time it was and someone from the crowd yelled "8:42". She said "Time flies when you are having fun!". I hope she has enough tunes to get the full 90 minutes in...I'm sure she does!!

8:35 Tune 6 Hugs From Heaven. A tune written for her father who passed away about a year ago. Rebecca sings for the first time tonight. Before the tune, as there was a little dead air for you at home on the radio, she came back and explained: "A little out of order...which isn't too strange for me" (a little paraphrase, but you get the very humble idea!).

8:29 Tune 5 Genetic Makeup. Another tune written in the last couple of months. Never recorded. Probably played live very few times....nice! Swinging tune, with Luis Perdomo taking a really nice turn on piano! Also, Rene Camacho did it up..and the crowd loved it!

We are soooo lucky to be hearing lots of previously unheard, new music from Rebecca...she is hoping to record this in June 2011.

8:22: Rebecca introduces the band. Just met Andy a couple gigs ago. Luis Perdomo, piano, played on her "Check The Box" disc from 2009.
Tune 4: "Open Heart". Ballad.

8:16 Tune 3 - Movin' On. To commemorate quitting her college teaching gig and deciding to play full time! Great choice! Nice solo by drummer Andy Sanesi!!

She back announced the first tunes...
Tune 0 (before the on air): Thursday.
Tune 1: LuLu
Tune 2: Someday. The first tune she wrote at age 20!

The shot I took, with the program, from backstage, while the band played their first tune:



8:08 Back in the perch after opening the show, the first tune was a nice shuffle with RCF really blowing it away! She must have been a little inspired by the Kermit Ruffins that Barry Farrar played right before he tossed it to us in the theatre. Tune 2 is a sweet bossa-ish swinger.

7:47 In the perch, but heading backstage to get the band and then out front to introduce them and get the show started! Break a leg!!

Here's soundcheck before the show...


The band for Rebecca Coupe Franks appearance at Jazz Live San Diego, Tuesday, March 8, 2011 8-10 PM PT from the Seville Theatre at San Diego City College (and broadcast LIVE at Jazz 88.3 FM San Diego and on the web at http://Jazz88.org) has just been announced....
For information on tickets, parking, and future Jazz Live San Diego dates, check out the Jazz Live page on the http://Jazz88.org website: http://jazz88.org/sch_jazzlive.php


I'm blogging the show live and you can listen at http://Jazz88.org or 88.3 FM in San Diego....

9:23 Tune 11 <a blues shouter> They didn't say this was the end, but it sure looks like it based on the time...heading downstairs....

Looks like this will be the tune before the last one...then it's down for the close and onto the rest of the show...

9:14 Tune 10 "Theme from Pink Panther" Plas Johnson plays on the tune that made him famous...you knew he recorded the famous saxophone solo on this tune, right?!

9:07 Tune 9 "Delilah" featuring pianist Art Hillary. Richard Reid is really growly playing the bass...his microphone pickup on the bass really picks him up...sounds great! Everyone's taking a turn on this one...Garryck King on drums just did a nice thing with mallets...I think.

9:01 Tune 8 "Drink Muddy Water" with Red taking the lead on vocals and letting the theatre audience get a few responses in to his calls. The band swings.

8:58 Station ID Break and Q&A: We heard stories about Red and Plas' time in the Army. Red as a bandleader, after doing a stint in the motor pool and 'red lining' his pay...I guess that means he didn't take his pay for some reason. Plas was happy to be done with his time!

Time for me to figure out what we are going to banter and babble about at the 9PM station ID break.

8:47 Tune 7 "Caravan" Red sings the lyric to remember the name of the tune...featuring Garryck King on the buckets.

8:38 Tune 6 "Talk of the Town" Nice ballad choice. Again, Plas calling the tunes as he sees them from the stage. And his buddy Red is hanging right there with the band on stage...bet he wishes he was playing side by side with Plas (they talked about this in the pre-recorded interview).

8:31 Tune 5 "I Feel Good" A little James Brown being pulled out of the hat by Plas. The crowd is loving it!

8:25 Tune 4 "Yes, Yes" - Red does some magic rhyming 'pass' with 'yes'.

Red schmoozing the fine ladies with a tune he just wrote...I think I know the title...I cleared this for on-air...we'll see if I regret that decision!

8:17 Tune 3 "Hittin The Jug" - Plas wailing on a slow blues, after deciding what they were going to play. Looks like there isn't a set list for tonight's festivities!

8:10 Tune 2 <some title> Red Holloway leads the packed Seville Theatre in a blues sing-a-long.

8:01 Tune 1 "Lucky So and So" We didn't quite hit the 8:00 mark with the first tune, so I wonder what the 'toss' sounded like...the end of Tune 0 and then we went right into the show...LIVE radio with Jazz Legends at it's most unpredictable!

7: 56 Tune 0 "My Shining Hour" Supposed to be for the theatre only, as a last mix check for broadcast...but they didn't quite finish before the 8:00 toss from the studio, so I'm sure the radio audience heard the end of it, with my "LIVE from the Seville Theatre..." opener.

Some pre-show stuff...


Plas, Richard, and Garryk at the soundcheck...
Me with Red and Plas after the Jazz Live San Diego interview...


Geoffrey Keezer piano and Peter Sprague guitar play music from their new disc "Mill Creek Road" along with Hamilton Price bass and Duncan Moore drums with guests Zach Harmon tabla and Erica Ochoa fiddle at Jazz Live San Diego Tuesday, January 11, 2011.



Hard to believe this rockin' blues show TONIGHT, 12/14/10 8PM PT, is not sold out yet, so reserve your tickets now by calling 619-388-3037. Or listen LIVE at 88.3 FM San Diego or http://Jazz88.org (More info there also).
Going to doing a little play-by-play chat here during the show tonight...say hi!


Chris (Guitar) and Patrick (Bass) at the 2010 Chicago Blues Festival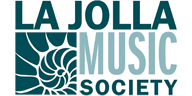 Support Jazz 88.3
while you shop at
Pat Launer's Center Stage