2011

Going to be live blogging the event below, so watch out!

And now the interview plays and I'm off to get set for a Henry Butler preview...

9:30 And the crowd goes wild...while the band takes a bow out front! What a fantastic show!

9:24 Tune 13 "Down Home Feelin": She needs a break, but is gutting it out! Heading down to close it out!

I will be heading down soon to say good night to our studio audience and getting things ready for a Henry Butler preview of our April 12, 2011 Jazz Live San Diego! But I think they will be doing one more tune after this, so I'll hang tight!

9:17 Tune 12 "Exposure". Another from Check The Box, which tonight's pianist Luis Perdomo plays on. She's really working the set list tonight!

9:11 Tune 11 "Five More Days". Mid-tempo tune, starting out with Rebecca doing another vocal.

She talks a bit about being a West Coast girl that went to NY, but loving San Diego and playing Frisbee at the beach today.

9:04 Back in the perch, after the station ID and a chat about trying out new stuff in front of an audience and the change it might undergo.

Tune 10 "Regrets": Another new tune. She explained is as very improvisational, like a improve painting. With a little structure that she has built for it. Feels like she is trying out a different kind of composition. And this is just a trio, Perdomo piano, Camacho bass, Franks trumpet.




Tune 9 "Mass" (before the break): Another tune from 2009's Check The Box. Boy it sure swang hard!

8:52 Time for me to go down and figure out what I'm going to ask her in about 8 minutes....ah...

Here's a slide show of the pictures from tonight's show and before hand...


8:47 Explains some of the dead air as she is changing up the set list as she goes. Next up a reggae tune...
Tune 8 "<a reggae tune>": Another vocal by Rebecca...she really loves to sing!

Here's a shot from up in the perch above the Seville Theatre



8:42 Tune 7 "3/4": She said she didn't know what time it was and someone from the crowd yelled "8:42". She said "Time flies when you are having fun!". I hope she has enough tunes to get the full 90 minutes in...I'm sure she does!!

8:35 Tune 6 Hugs From Heaven. A tune written for her father who passed away about a year ago. Rebecca sings for the first time tonight. Before the tune, as there was a little dead air for you at home on the radio, she came back and explained: "A little out of order...which isn't too strange for me" (a little paraphrase, but you get the very humble idea!).

8:29 Tune 5 Genetic Makeup. Another tune written in the last couple of months. Never recorded. Probably played live very few times....nice! Swinging tune, with Luis Perdomo taking a really nice turn on piano! Also, Rene Camacho did it up..and the crowd loved it!

We are soooo lucky to be hearing lots of previously unheard, new music from Rebecca...she is hoping to record this in June 2011.

8:22: Rebecca introduces the band. Just met Andy a couple gigs ago. Luis Perdomo, piano, played on her "Check The Box" disc from 2009.
Tune 4: "Open Heart". Ballad.

8:16 Tune 3 - Movin' On. To commemorate quitting her college teaching gig and deciding to play full time! Great choice! Nice solo by drummer Andy Sanesi!!

She back announced the first tunes...
Tune 0 (before the on air): Thursday.
Tune 1: LuLu
Tune 2: Someday. The first tune she wrote at age 20!

The shot I took, with the program, from backstage, while the band played their first tune:



8:08 Back in the perch after opening the show, the first tune was a nice shuffle with RCF really blowing it away! She must have been a little inspired by the Kermit Ruffins that Barry Farrar played right before he tossed it to us in the theatre. Tune 2 is a sweet bossa-ish swinger.

7:47 In the perch, but heading backstage to get the band and then out front to introduce them and get the show started! Break a leg!!

Here's soundcheck before the show...


The New Jazz Thing is LIVE! Thursday, March 7, 2011, 6 to 8 PM PT on Jazz 88.3 FM, KSDS San Diego, Webcast at http://Jazz88.org! Quick Link: TNJT Playlist Archive (TNJT Playlist RSS Feed - Subscribe!).

Listen to Jazz 88 NOW

! Check out the New This Week 3/7/2011 to see a big part of what the New is all about!




NEW THIS WEEK FOR 3/7/11

RALPH BOWEN – "POWER PLAY" (Straight-ahead saxophone quartet, doing all but
one original, on the edgy side). AllAboutJazz (Bruce Lindsey):

Power Play

is an apposite title: for saxophonist Ralph Bowen is certainly one of the most powerful players in contemporary jazz. But power alone is seldom, if ever, enough, and Bowen combines power with exceptional control, feeling and tone. The rest of the quartet shares Bowen's characteristics, ensuring that this collection of tunes is constantly rewarding

ROYCE CAMPBELL – "MAKE ME RAINBOWS" (Guitar/organ trio, doing mostly
standards, recorded in 1995, but newly released). JazzLoft: This is the same rhythm section featured on the classic Wes Montgomery recording "Boss Guitar." This CD contains three originals by Campbell along with such standards as "Ruby," "You Go To My Head," "If I Should Lose You," "Softly, As in a Morning Sunrise," and a seldom recorded Cole Porter tune called "Could It Be You."

FRANCIS COLETTE/JONAS TAUBER – "PORT SAID STREET" (Guitar/cello, doing
interesting arrangements on originals and standards).

LUIS CONTE – "EN CASA DE LUIS" (Percussionist, leading a hard-core latin session.
Lots of vocal tracks, mostly originals).Amazon: En Casa de Luis is the 7th release for Multi-Grammy Winner Luis Conte, an acknowledged master of percussion. His celebrated career includes touring and or recording work with some of the greatest names in contemporary music including Madonna, Eric Clapton, Phil Collins, Santana, Jackson Browne, Celine Dion, Barbara Streisand, Ray Charles, Tony Bennett, Pat Metheny, James Taylor, Shakira. Ozzy Osborne and Cuban legends Arturo Sandoval and Cachao.

JERY COSTANZO – "DESTINATION MOON" (Male vocalist backed by a big band,
doing all standards. More of a lounge vibe, but great arrangements).

BENOIT DELBECQ TRIO – "THE SIXTH JUMP" (Progressive piano trio, doing all
originals).

MONIKA HERZIG – "COME WITH ME" (Pianist, leading a variety of band
configurations, with originals, standards and new standards).

RICK HOLLAND-EVAN DOBBINS LITTLE BIG BAND – "TRILBY" (A swingin'
collection of jazz standards and originals).

Lazaro Vega, Radio Host, Blue Lake Public Radio

:Rick Holland's flugelhorn improvisations flow with a seasoned musician's imagination and a hard working trumpeter's ability to play whatever comes to mind. His piquant touches to the top of the staff (or above) from wherever he happens to be in the improvised melodic line are a great example of where daily practice can take you.

VIJAY IYER WITH PRASANNA/NITIN MITTA – "TIRTHA" (Pianist acknowledging
his Indian roots, with tabla and sitar, doing all originals). CMJ (Brianne Galli): Composed by Iyer and Prasanna,

Tirtha

communicates a spiritual journey free of labels. The music does not submit to any one type of music that each of its members creates, and does not fit neatly into just one genre. For the group, the collaboration celebrates India's freedom by representing a more global sound as a result of independence.

ANDREI KONDAKOV – "BLUES FOR 4" (Russian pianist, backed by a great band,
doing all originals, straight-ahead).

BRIAN LYNCH – "UNSUNG HEROES" (Trumpeter paying tribute to under
appreciated fellow trumpet players, straight-ahead groove). Elements of Jazz (Atane Ofiaja): Lynch says,

"Unsung Heroes pays tribute to and features the compositions of jazz trumpet giants such as Joe Gordon, Tommy Turrentine, Idrees Sulieman, and other greats who have flown under the radar of popular acclaim despite their artistry and influence on players such as myself."



RENEE MANNING – "ALL GROWN UP" (Female vocalist doing a mix of standards
and new standards, with a couple of originals).CDUniverse: Renee Manning's life has been quite a musical odyssey. Transitioning from a classical soprano to a soul/funk stylist (with a range comparable to Minnie Ripperton) and finally into a Jazz and Blues Contralto, her vocal journey has been phenomenal. The truth is, anything with a touch of the blues (or that depth of feeling), is well within her domain of expression. Couple Manning's musical style with that of her becoming an incredible vocal coach and educator along the way, and you have an inspirational force to be reckoned with.

DADO MORONI – "LIVE IN BEVERLY HILLS" (Piano trio, doing a straight-ahead
mix of standards and originals).

EDDIE MENDENHALL – "COSINE MEETS TANGENT" (Piano/vibes quartet, doing
all but one original, straight ahead).

THE NIGHTCRAWLERS – "DOWN IN THE BOTTOM" (Mix of straight-ahead and
big band tracks, with organ, guitar and drums providing hard driving rhythm). Vancouver Sun - The Nightcrawlers Top Up Their Bottom: We did some concerts in the summer [of 2010] where we had an organist from Montreal visiting and she brought all these big band charts with her because there are all these great Jimmy Smith records on Verve from the '60s with great arrangements," Cahill says. "We played a whole bunch of that and Cory [Weeds] said, 'Why don't we do the next record half with a big band and half as a quintet?' And I was like, 'How the heck are we gonna do that?' "


ARTURO O'FARRILL & THE AFRO LATIN JAZZ ORCHESTRA – "40 ACRES
AND A BURRO" (Great big band latin grooves, can also be aired in straight-ahead
segments). AllAboutJazz (Dan Bilawsky):

Throughout the program, the Afro Latin Jazz Orchestra demonstrates a signature flair for all things spicy, and Arturo O'Farrill continues to define the sound of his own creation, which can simply be called all-inclusive Latin jazz.



ONE FOR ALL – "INVADES VANCOUVER" (Live recording of this all-star ensemble,
doing mostly their originals).

JANE STUART – "DON'T LOOK BACK" (Female vocalist, doing the Great American
Songbook and new standards).

HRISTO VITCHEV QUINTET – "THE PERPERIKON SUITE" (Guitar/vibe quintet,
doing all straight-ahead originals).

YELLOWJACKETS – "TIMELINE" (Mostly straight-ahead outing, with some
contemporary tracks).

ZZYMZZY QUARTET – "ZZWING!" (More gypsy jazz from local musicians).

RALPH BOWEN – "POWER PLAY" (Straight-ahead saxophone quartet, doing all but
one original, on the edgy side).



The New Jazz Thing is LIVE 6-8 PM PT Monday, February 28, 2011 on Jazz 88.3 FM KSDS San Diego Webcast http://Jazz88.org!

Tonight on the show:

Rachel Z and Omar Hakim of Trio of OZ (check out some music clips there)! They will both be joining us via teleconference line to chat about their new release.
Noah Preminger has a new release "Before The Rain" out and we'll be chatting with him about it.
Interact with The New Jazz Thing!!

#TNJT on Twitter (http://Twitter.com/TNJT): If you want to hear something or make a comment about a song or the show, send us a Direct Message on Twitter, ReTweet a show posting (we post each playlist entry during the show), or just post using the #TNJT hashtag and we'll be monitoring it during the show!
The New Jazz Thing with Vince Outlaw!
|
Promote Your Page Too

ERNEST STUART – "SOLITARY WALKER" (Very edgy trombonist, with a mix of originals and standards).




Reviews and Quotes:

Ernest Stuart - Album Preview:

S

olitary Walker is the product of my attempt to create music that is a true reflection of myself and my musical experiences which ranges from gigs with The Roots to The Village Vanguard Jazz Orchestra. I also wanted to present a jazz album that is steeped in the tradition of Philadelphia soul. During it's production, I set out to capture an honesty that I feel most over-produced jazz albums now lack. I believe the over-use of technology to erase "mistakes" can leave an album without character. The album boasts a slight rawness from the use of acoustic instruments and as few microphones as possible (the horns share one microphone as well). In keeping with my vision of honesty, the listener is drawn into the album's sound and sophistication unpretentiously.
AllAboutJazz: "The CD title

Solitary Walker

comes from the book

Reveries of the Solitary Walker

written by French philosopher Jean-Jacques Rousseau. Stuart discovered the book during a somewhat tumultuous time while living in New York City. The book's theme resonated deeply with him, though his "exile" was totally self imposed. He learned a lot about himself during this relatively short period, but also about the nature of ordinary people, music and musicians."

ANTHONY SMITH QUARTET – "THE LADY & THE QUEEN" (Local pianist, leading a quartet, doing all originals).




Reviews and Quotes:

Anthony Smith Bio: "...also the Common Ground Theatre's world premiere of "Jazz Queens Cast Blue Shadows," for which Anthony wrote the original score to accompany the standards of Billie Holiday and Dinah Washington. The music from "Jazz Queens" was then recorded in the studio by Anthony and his four-piece band, for a forthcoming Bluport Records release (early 2011)."

BOBBY SELVAGGIO – "GRASS ROOTS MOVEMENT" (Contemporary quintet, doing all originals, on the edgy side).



Reviews and Quotes:


ROBERTA PIKET – "SIDES, COLORS" (Mostly progressive outing, with a variety of band configurations, doing mostly originals, with a couple of standards).




Reviews and Quotes:

AllAboutJazz.com (Wilbert Sostre): "she demonstrates her different musical sides and colors. Piket shows her classical, lyrical side on "Billy's Ballad" and Bill Evans "Laurie," while the classical feel is accentuated by the addition of clarinet, flute and strings—a concept similar to Esperanza Spalding's

Chamber Music Society

(Heads Up, 2010)."

AllAboutJazz.com (Dan McClenaghan): "

Side, Colors

features a mix of styles, but is sequenced perfectly. "Side A" is mostly with strings; "Side B," a freer, mostly piano trio affair. Piket takes some chances here, and it pays off nicely."

BRAD MEHLDAU – "LIVE IN MARCIAC" (Solo piano outing, 2 discs, with a great mix of originals, standards and new standards, recorded live).




Reviews and Quotes:

Huffington Post (Joseph Vella): "What makes his solo outings and the

Live at Marciac

recording so exciting is the repertoire that he incorporates into his performances. His blend of jazz and classical styles, the American Songbook, unique covers of pop tunes and originals all seamlessly blend into a fulfilling and varied musical experience. His breathtaking command of his instrument is undeniable. But what he is able to say musically as a soloist within the context of each song combined with his improvisations is simply masterful. "
Goodbye Storyteller from Brad Mehldau Music on Vimeo.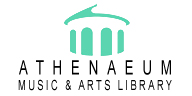 Support Jazz 88.3
while you shop at
Pat Launer's Center Stage