Frank Sinatra's birthday is this Saturday, December 12th, and we're celebrating all weekend long with special programming. From singers singing and legends to rising stars playing the music of Ol' Blue Eyes, to cool, big band, and swinging Sinatra, we'll be celebrating in the high style Frank loved!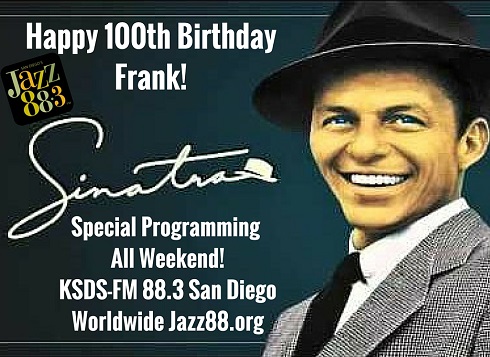 Saturday, December 12, 2015 - Frank's 100th Birthday
Sunday, December 13, 2015 - The Sinatra Special Continues
Be sure to tune in and celebrate with us the Entertainer of the Century!