San Diego's Nathan East has a new self-titled release out and he joins the ranks of Albert "Tootie" Heath (with The Bad Plus' Ethan Iverson), pianist Matthew Shipp, and other new Jazz Music releases to the Jazz 88.3 Music Library for the week of February 23, 2015.
You can check out their debut each week on
The New Jazz Thing with Vince Outlaw, Monday evenings 6-8pm PT
and then your favorite Jazz 88.3 Hosts will be adding them to their playlists for YOU to enjoy and learn!
ATTA KID – "EAST BASICS"
ANNIE BOOTH – "WANDERLUST"
ANDY BROWN – "SOLOIST"
NATHAN EAST - "NATHAN EAST"

ALBERT "TOOTIE" HEATH / ETHAN IVERSON / BEN STREET – "PHILADELPHIA BEAT"
KENDALL MOORE – "FOCUS"
MATTHEW SHIPP TRIO – "TO DUKE"
SYSTEM VII – "OUR THING"
WALKER & KAYS – "CHASING A RAINBOW"
GLENN ZALESKI – "MY IDEAL"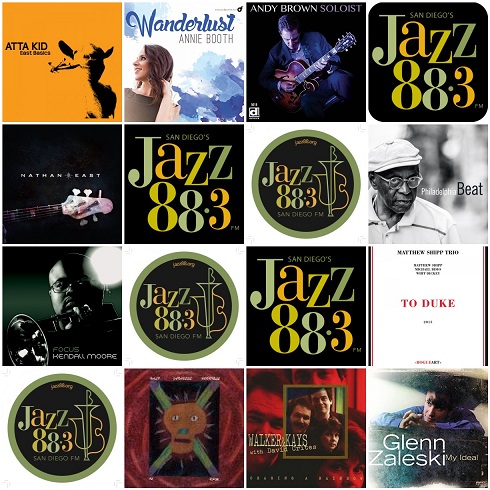 READ THE FULL ARTICLE for Jazz 88 Music Director Joe Kocherhans' quick review, links to artists websites and social, reviews. LEAVE A COMMENT!