The Jazz 88 Round Up With Vince Outlaw - November 13 2016

The Jazz 88 Round Up (Sundays 7:30-8pm PT) with Vince Outlaw and we've got everything Jazz 88 that you can imagine! Tune in Sunday, November 13, 2016 from 7:30 to 8 pm PT for KSDS Jazz 88.3 Radio Station and San Diego Jazz News and Tunes including the What's On-The-Air at Jazz 88 This Week, Jazz 88.3 San Diego Jazz and Blues Calendar Preview (Jazz88.org/calendar), Jazz88.org Station News and Blog Review, and Special News Segments. Facebook Event - Jazz 88 Round Up - Interested OR Go - Get In-Show Updates!




READ THE ENTIRE ARTICLE FOR SHOW DETAILS...
Jazz88.org Station News and Blog Highlights

Music: Euphoria Brass Band - "Footies Blues" from "Coast To Coast"

Monday - November 14

Tuesday - November 15

Wednesday - November 16

Thursday - November 17

World Jazz - 7:00 PM - Allison Adams Tucker Trio (New Album "Wanderlust") — Fallbrook Library • 124 South Mission Road , Fallbrook, CA 92028

Friday - November 18

Saturday - November 19

Blues- Noon - Robin Henkel — Nate's Garden Grill • 3120 Euclid Ave, San Diego, CA 92105

World Music CD Release Event (new release "Standing Tall") - 8:00 PM - Dornob Collective — Iranian-American Center • 6790 Top Gun St #7, San Diego, CA 92121

Sunday - November 20

Jazz Gospel - 9:00 AM - Janet Hammer Group Soul Notes also at 11am — Unity Center • 8999 Activity Rd, San Diego, CA 92126

5:00 PM - Earl Vaults & New Vision of Praise — Christian Fellowship Congregational Church UCC • 1601 Kelton Road, San Diego, CA 92114

Music: Dornob Collective - "Karoon" from "Standing Tall"

On-The-Air at KSDS-FM San Diego's Jazz 88.3 and Jazz88.org

Music: Hampton Hawes - "" from "Four! Hampton Hawes!!!!" or "Hampton Hawes Trio Vol 1/2/3"

Upcoming at Jazz 88….

Jazz @ the Jacobs 2016-2017 season - Jazz 88.3 is so proud to support Jazz @ the Jacobs' 2016-2017 season, which includes a Birth of the Cool West Coast Jazz Salute, Women In Swing, Chucho Valdes, Big Band Jazz with the Jazz @ Jacobs Orchestra! It all kicks off Saturday, November 26 at 8pm with The Count Basie Jazz Orchestra in tribute to Frank Sinatra's unique contributions to the jazz repertoire. Guest vocalists Jane Monheit and Dave Damiani will be on hand to make those Sinatra tunes swing, baby!

Dorado Schmitt & The Django All-Stars - Tuesday, November 28, 2016 - The series concludes on Tuesday, November 29, with the area debut of Dorado Schmitt & the Django All-Stars. The ebulliently swinging "jazz manouche" sound, created in the 1930s by pioneering Gypsy jazz guitarist Django Reinhardt and violinist Stéphane Grappelli, is more pervasive today than ever. And no one has done more to ignite interest in the idiom than dazzling French guitarist and violinist Dorado Schmitt.

Branford Marsalis Quartet, with special guest Kurt Elling, February 10, 2017

One of the most exciting piano and vocal duets in jazz returns to San Diego for our December 13th Jazz Live. Acclaimed pianist Geoffrey Keezer and vocalist Gillian Margot will be gracing the Saville Theatre stage alongside the Kate Hatmaker String Quartet for a performance you don't want to miss. If you are a valid Jazz 88.3 member you can make your reservation in the Speakeasy. If you would like to purchase tickets (or reserve more than two) you can call 619-388-3743. When you arrive for the show please use the parking pass.

If you are a valid Jazz 88 member you can reserve your tickets in the Speakeasy. If you wish to purchase tickets you can do so by calling 619-388-3743.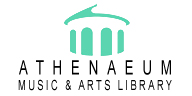 Support Jazz 88.3
while you shop at
Pat Launer's Center Stage