Jazz 88.3 Blog

Tommy Emmanuel will grace the stage at Balboa Theatre in the heart of downtown, TONIGHT! The two-time Grammy nominee has a professional career that spans over four decades and continues to intersect with some of the finest musicians throughout the world. A household name in his native Australia, Tommy has garnered hundreds of thousands of loyal fans worldwide with his unique style – he calls it simply "finger style" – akin to playing guitar the way a pianist plays piano, using all ten fingers. Tickets are selling FAST but there's still some left--simply click here!

Our first Jazz Live of 2016 (
TONIGHT
) is officially
SOLD OUT
--and it will no doubt, be a very special one--a Bill Evans tribute and west coast documentary premiere of
Time Remembered
. An all-star trio (with pianist, John Campbell, bassist, Darek Oles and drummer, Duncan Moore) playing. Even though tonight's concert is
SOLD OUT
, you can listen to the live broadcast on 88.3fm or via our stream here on the website. If you are attending tonight don't forget to arrive for the documentary.
Check out the film (6:30p start)
and attend the pre-concert talk with the filmmaker and Bill's son, Evan Evans. Oh, check out the interview Claudia did with filmmaker Bruce Spiegel (see down Blog down below). One last thing, don't forget to print a
parking pass
!

Jazz 88.3 is joining all Frank Sinatra fans in celebration of the Chairman of the Board's Centennial (100th birthday)! In fact, we'll be hosting a tour of Ol Blue Eyes' favorite haunts in the desert, along with a concert and party at his house, located in the heart of beautiful Palm Springs! It's all happening
TODAY
and YOU can join us! Just make a $
235
(per-ticket) contribution to your favorite Jazz and Blues radio station and you'll be all set!
Here's all the details
—simply give us a call before noon at 562-619-1101
to make your reservation
. The bus headed to Palm Springs leaves City College (Lot 1) at 1:30PM.

Frank Sinatra's birthday is this Saturday, December 12th, and we're celebrating all weekend long with special programming. From singers singing and legends to rising stars playing the music of Ol' Blue Eyes, to cool, big band, and swinging Sinatra, we'll be celebrating in the high style Frank loved!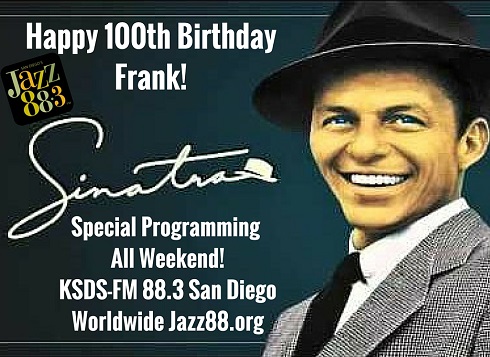 Saturday, December 12, 2015 - Frank's 100th Birthday
Sunday, December 13, 2015 - The Sinatra Special Continues
Be sure to tune in and celebrate with us the Entertainer of the Century!

Jacobs Presents
:
Soweto Gospel Choir
,
Sunday
,
December 20th
at
The Jacobs Center
, celebrating the inspirational power of African Gospel music with two special holiday performances (Matinee Show: 4PM; Evening Show: 7:30PM) by the world renown Soweto Gospel Choir. Dedicated to sharing the joy of faith through music, the 20-strong choir has been called "powerful" and "jubilant" by the LA Times. Expect engaging performances of traditional hymns as well as lively renditions of contemporary pop. Don't miss the only performances the choir will do in San Diego this year! To purchase tickets, simply click
here
!

Jazz 88.3 is proud to support the Lafayette Hotel's (SOLD OUT!) annual New Year's Eve bash, happening, naturally, on Thursday, December 31st! This year's theme: Mystère in the French Quarter-- bringing you the rich culture and history of New Orleans to you! Full of excitement, intrigue, and the city's most talented musicians, this year's party will be bigger and better than the last. As you enter, the FRENCH QUARTER greets you with its lively nightlife of inspiring entertainment and silly characters. To the east, the Louisiana Ballroom turns into The Bayou, the banks of a hidden town known for its good ol' fashion fun chock full of rhythm and blues. Underground, our main stage is the Voodoo Lounge which will beckon you with its mysterious energy and danceable vibes. Come for an unforgettable night – leave with timeless memories.

San Diego's Jazz 88.3 Twitter community includes a vibrant list of on-air hosts and staff that are sharing Jazz links, pictures, and images on Twitter both during their shows and between shows when they are socializing with listeners and jazz fans from around the world and sharing the best in Jazz links. Here are some quick links to get you connected with Jazz 88.3 on Twitter...
@Jazz88 - San Diego's Jazz 88.3 Twitter Feed: Links to trending Jazz News and Conversations, reviews of Jazz and other music albums, concerts, and events, and retweets from Jazz 88.3 partners and listeners. Let us know when you are listening with a @Jazz88 tag or use the #Jazz88 hashtag!
Jazz 88.3 Radio Hosts Twitter List: Subscribe to the list and follow your favorite Jazz 88.3 hosts and you'll see during-show tweets and between show Jazz news and conversation. Check out the latest Jazz 88.3 host tweets below. If you want to only follow your favorite host, here's the list members.
READ THE ENTIRE ARTICLE for what's happening right now on the Jazz 88.3 Radio Hosts Twitter List...

When you want to tune your radio, computer, or mobile device to the best blues music around, any time of the day or night, programmed LIVE by hosts who love the blues, KSDS-FM San Diego's Jazz 88.3 is the place to be.
Janine gives you a taste starting Saturday at Midnight with Blues Up Front, then the Saturday night blues party gets started at 7pm kicking off with Second Line Parade with Drew, Every Shade of Blue with Michael, Honkin' and Screamin' with Raymond, I've Got Blues For You with J Otis, and finishing off the spirit on Sunday morning at 6am with the Gospel Gathering and Janine. And if you want the
blues WHEN YOU WANT THEM, then turn to the Jazz 88 Speakeasy where Full Programs
of many of these show are available for you to stream on-demand. And when you include the weekly
Jazz 88.3 Blues Jam at Proud Mary's
, you've got Blues Radio in San Diego!
READ THE FULL ARTICLE for links to all of our blue shows and playlists, blues hosts pages, Jazz 88 Speakeasy, and more...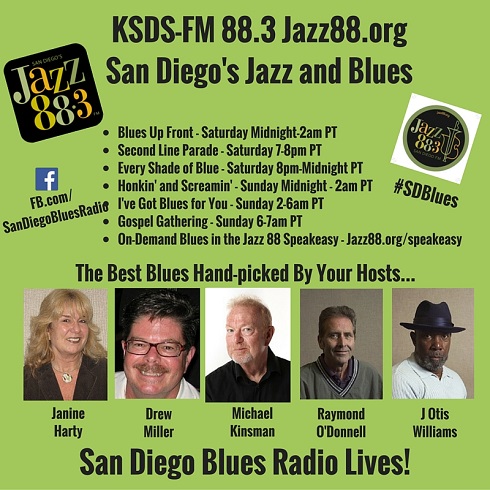 Jazz 88.3's trip to Cuba March 25th to the 31st is almost sold out. We have ONE RESERVATION LEFT and we're continuing to take reservations, in case of a cancellation prior to departure. Soooo... If you would like to go to Cuba, now's your chance. Call Earthbound Expeditions at area code 206 842-9775. If it does sell out and a cancellation should occur, names will be added to the trip in the order received. Hold your spot, just in case! Call 206 842-9775!

La Jolla Music Society's
jazz concert series will conclude
TONIGHT
with Grammy winner,
Keb' Mo
(
LISTEN
to the
Inside Art Interview
)!
The show will take place at the historic
Balboa Theatre
located in the heart of downtown. And--if you become a La Jolla Music Society subscriber, you'll save when you buy tickets for this concert. To purchase tickets or for more information, simply click
here
!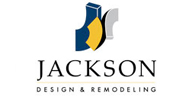 Support Jazz 88.3
while you shop at
Pat Launer's Center Stage