Jazz 88.3 Blog

Jazz Live
will celebrate the great ladies of Jazz on
Tuesday, March 13th
. It will be the first night of our Spring Membership drive and composer and vocalist
Sacha Boutros
will be presenting a program honoring the great female songwriters and vocalists of the past and present. Sacha brings a stellar band to back her up-
John B. Williams on Bass and Tony Tixier on Piano
. Plus, a variety of special guests.
The concert is for Jazz 88 members only. If you are a current member you can reserve up to two free tickets in the Speakeasy. If you are not a member please contact Ken Borgers (619-388-3301) or e-mail him.
As always, Thanks to
Big Front Door Sandwich Shop
for providing food for the Jazz Live artists. Remember, that good ole'
parking pass
and come hungry, because a food truck will be on site! FULL CONCERT / INTERVIEW REPLAY...

February 23, 2018- Today's Harlem Topic: Benny Carter

February 22, 2018- Today's Harlem Topic: Small's Paradise

February 21, 2018- Today's Harlem Topic: Irving Mills

Jazz 88.3 is proud to support the 27th Annual San Diego Music Awards, happening TONIGHT at the House of Blues, located in the heart of Downtown! (Click here to see a list of this year's nominees). Proceeds from the San Diego Music Awards help to purchase guitars for San Diego County schools, via a partnership between the San Diego Music Foundation and El Cajon's Taylor Guitars. Over the life of the program, 2,978 guitars have been placed into 85 schools from San Onofre to San Ysidro and over 55,000 K-12 students have been impacted by the program. To purchase tickets, simply click here!

Camarada's 2018 season is in full-swing! Up Next: "Calypso Heat" happening Sunday, April 15th at the Mingei (6:30PM). Camarada takes a trip to the Caribbean to explore the music that pulses through the islands. Leonard sings "Jamaica Farewell" and the humorous "Monkey Song", both made famous by Harry Belafonte. Peter's parents had those records and their influence can be felt on his original songs "Musica Del Mar" and "Cali Calypso". The pace slows down and they do a sensitive reading of "Oh Shenandoah" which is a song about a river and water, kind of far from the islands but perhaps related in some metaphysical way. This is bound to be one spectacular show! For further details, or to purchase tickets, click here!

February 20, 2018- Today's Harlem Topic: Harlem Rent Parties

On the Tuesday, February 20, 2018 installment of Jazz In The Night Tuesday (Weekly, Midnight to 2 AM PT), we dig into some of the new releases in the library including the latest from Hristo Vitchev Quartet ("Of Light and Shadows"), DIVA Jazz Orchestra ("25 Anniversary"), Jon Mayer ("...at Athenaeum"); preview upcoming concert performances by ELEW at JAZZ LIVE (TONIGHT, RESERVE NOW w SPEAKEASY ACCT), Mike Wofford (2/23), Robert Dove (2/22), Ben Allison (2/22), Larry Fuller (Ray Brown Tribute 2/24); celebrate Jazz Birthdays and Milestones featuring artists like Duke Ellington & Johnny Hodges, Miles Davis, Nancy Wilson, Bob Magnusson(!), Anthony Davis(!!)... and MORE! LISTEN LIVE or Replay Jazz In The Night Tuesday any day of the week from the Jazz 88.3 Speakeasy!
Listen Live to Jazz 88.3 Using The Pop-Up Player...

READ ON for
Annotated Playlist, Coming Week Jazz and Blues Calendar Highlights, Birthdays, and On This Day In Jazz Milestones...

February 19, 2018- Today's Harlem Topic: Don Redman




More on Don Redman...

Read full article at:

Don Redman

February 16, 2018- Today's Harlem Topic: Fess Williams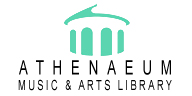 Support Jazz 88.3
while you shop at
Pat Launer's Center Stage