Home Page News

Jazz 88.3
is proud to support
Jazz in the Courtyard
, happening
Saturday
,
August 4th
. Headlining this year is
Holly Hofmann's
"Four Women Only" Band, featuring outstanding female music students from Gilbert Castellanos' Young Lions Jazz Academy. Special guests include Mike Wofford and Gilbert Castellanos. Opening the show will be Archie Thompson & The ArchTones with guests, Derek Cannon and Alex Ciavarelli. This year's concert is in partnership with Point Loma Nazarene University's Center for Justice and Reconciliation, which exists to confront human trafficking. Doors open at 5:00PM (music starts at 5:30). There will be food trucks and refreshments, as well! Tickets are $10 and can be purchased online at
fpcsd.org
, at
First Presbyterian San Diego Church
offices, and at the door.

Jazz 88.3 is proud to support the Digital Gym Cinema's 5th Anniversary all month of July. To commemorate, they will be hosting a week-long film series happening now through the 12th, featuring 7 iconic films celebrating their own anniversaries in 2018, including Almodovar's "Mujeres al borde de un ataque de nervios". Upcoming featured films: July 12: The Red Shoes - 70th Anniversary! For mote information, click here!

Madeleine Peyroux, and American Jazz singer, songwriter (compared vocally to Billie Holiday and ella Fitzgerald), will hit the Music Box stage Sunday, September 23rd (8PM). Madeleine Peyroux will grace the audience with a tight trio configuration of voice, guitar and bass–-a concert that is a musical anthology of her nearly 20-year career and certainly one you won't want to miss! Peyroux's new album, Anthem, finds the singer-songwriter collaborating with writers/musicians of incredible caliber--she is sure to light up the stage! For more information, or to purchase tickets, click here!

Jazz 88.3 is proud to sponsor the 25th Annual "Jazz in the Pines" festival, happening Friday through Sunday, August 10–12, in Idyllwild, California. The three-day event will feature more than two-dozen bands on the breathtaking 205-acre Idyllwild Arts mountain campus among the pines, under the festival's signature colored parachutes. Attendees can choose to purchase any of five different ticket packages, including the new VIP All-Access Pass, the Patron Pass, the Two-Day Pass, and daily admission passes for Saturday and Sunday. All proceeds from the festival will benefit Idyllwild Arts, a 501(c)(3) non-profit that changes lives through the transformative power of art. The festival takes place rain or shine! For the complete line-up, click here! To purchase tickets, click here!

Tune in
TODAY
as we celebrate John Coltrane. On March 6, 1963, John Coltrane and his quartet arrived at Van Gelder Studios in New Jersey to record an album. It was a busy time for the group, which featured pianist McCoy Tyner, bassist Jimmy Garrison and drummer Elvin Jones. But the recordings from that March afternoon session never saw the light of day — until now.
Both Directions at Once: The Lost Album
is being released today but you can hear it in its entirety at 3pm pacific on
The Drive
(as well as classic Coltrane cuts ALL DAY).
Ron Dhanifu
will have saxophonist
Robert Dove
and other special guests. John Coltrane Day, only Jazz 88.3.

Jazz Live
will see acclaimed
Reedman Ken Peplowski
take the stage at the
Saville Theatre TONIGHT!
Peplowski is considered to be one of the greatest living clarinet players in the world and will be making his debut appearance as a leader to Jazz Live.
The Mike Wofford Trio (with special guest Holly Hofmann)
will be the band, so the show should spectacular.
The concert is SOLD OUT but the broadcast will happen at 8pm. Any questions can be answered by the membership team or you can call Ken Borgers at 619-388-3301.
As always, thanks to
Big Front Door Sandwich Shop,
located in
University Heights
(Park Blvd.) for providing food for the Jazz Live artists. If you are going remember that good ole'
parking pass
!

TODAY KSDS will be focusing on saxophonist legend, Tony Ortega. It is Tony's 90th birthday and we will be featuring his music all day along with interviews and a possible appearance by Anthony himself. Tune in for details. MORE TONY...

Mark your calendars--John Mayall will grace the Music Box stage, Wednesday, May 30th (8PM). John Mayall is one of the most influential people in British blues, renowned as a performer and bandleader for the Bluesbreakers. In addition to his own musical success, Mayall has been a mentor to many of the greats including Eric Clapton & Peter Green. This is certainly one concert you won't want to miss! For more information, or to purchase tickets, click here! Please Note: This concert is 21+.

This Saturday (5/19) we get to hear our beloved T on Every Shade of Blue. Tune in at 9pm when T will "pick them up and lay them down" one last time as KSDS re-airs T's final Every Shade of Blue (from June 28th of 2014). Claudia Russell will present the broadcast and remember the 35 year legacy of this legendary Blues radio host. Rest in Peace, T.

Jazz 88.3 and
Arts for Learning
San Diego invite you to jazz up your school with the Rob Thorsen Jazz Quartet.
Jazz, An American Artform
is an interactive program that gives students the opportunity to learn about the history of jazz and its music presented by San Diego's top jazz artists like
Gilbert Castellanos, Bob Boss and Curtis Taylor
, to name a few. To learn more about this program, please
e-mail Sherrie Brown
at Arts for Learning or call her at 619-282-7599.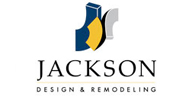 Support Jazz 88.3
while you shop at
Pat Launer's Center Stage