Home Page News
Mark your calendars because The Bad Plus will hit the Music Box stage, Monday, May 1st at 8PM! The Bad Plus is a collective made up of bassist Reid Anderson, pianist Ethan Iverson, and drummer David King. All three are from the Midwest and they have known each other since their teens. Nonetheless, with the exception of one unimpressive meeting in 1990, it is only after spending their formative 20s apart -- King as a session player in Los Angeles, Iverson as the musical director for the Mark Morris Dance Group, Anderson as a prominent up-and-coming player on the New York jazz scene -- that they reunited in late 2000 to play a weekend club date in Minneapolis. The chemistry was immediate and obvious. They planned a second gig and a one-day recording session for the indie jazz label Fresh Sound and The Bad Plus was born! To purchase tickets, click here!
One of the drum legends of jazz, Peter Erskine, brings his Dr. Um band to the May 16th Jazz Live (8pm). The Dr. Um band will be playing songs and genres that are ripe and begging for expert musical attention. From funky originals to Henry Mancini covers, the Dr. Um Band will deliver the goods. The band features John Beasley (keys), Bob Sheppard (reeds) and Benjamin Shepherd (bass). To reserve your tickets please go The Speakeasy. If you would like to purchase tickets please call 619-388-3301. When arriving please use the parking pass.
If you're looking for a great place to routinely enjoy live jazz and blues, Cafe Bar Europa has you covered! Tuesdays-Sundays, venture over to 873 Turquoise Street--just blocks from the beautiful Pacific Ocean and enjoy incredible live music by some of your favorite local artists like Tomcat Courtney, Vera Cruz, Fred Hardy and many more! You can also enjoy delicious tapas and great drinks while you're there! Click here to view the lineup!
City College's 4th Annual Community Open House Day will be on Thursday, April 20 from 9AM to 2PM. Visit the 5 new classroom buildings, attend the student research symposium and even get a complimentary haircut, manicure or basic facial from cosmetology. Jason Hanna and the Bullfighters, a Jazz ensemble, will be performing at 12:45PM. Learn about the 200 degrees and certificates City College offers. The 'Welcome Tent' will be located on the corner of 16th and C streets. We hope to see you there to see the new face of City College. Here's a list of the Activities for the Open House.
The
7th Annual Parker Summer Jazz Workshop
, in partnership with
Jazz 88.3
and
San Diego's House of Blues
®, offers middle and high school students an opportunity to study and play music with professional jazz musicians while learning performance skills, improvisation, jazz theory and history. One-week sessions are held at Francis Parker School's Thiemann Music Center, a state-of-the-art facility with dedicated classrooms and practice studios. Here, students grow musically as they learn to express themselves through the art of jazz improvisation. Students give a closing performance at the House of Blues®, one of San Diego's premier concert venues. We welcome beginning, intermediate and advanced students at this hands-on workshop designed to nurture their growth as musicians, technically and creatively.
The workshop begins July 10th
! For questions, please contact
Nate Jarrell
, Program Director for the 2017 Summer Jazz Workshop, or the Francis Parker School Summer Program office on (858) 569-7900, ext. 4236.
To register now,
click here!
Make your way to a night of jazz and good times at
Jazz On Tap
, presented by
Jazz 88.3
and
Avista Technologies
-- a fundraising event
THIS SATURDAY
,
April 22nd
from
5-11PM
at the
Quartyard
in East Village! Enjoy refreshing craft beers on tap from local breweries while listening to great jazz music. While you sip and meet new people, the night sky will be filled with melodic tones from several popular and local musicians. The event kicks off with
Monette Marino World Jazz Ensemble
, followed by the
Matt Smith New Jazz Trio
,
Euphoria Brass Band
and renowned trumpeter,
Gilbert Castellanos
and the
New Latin Jazz Quartet
. Advanced tickets are
$10 each
, or
$15 at the door
. This event is not only all-ages, but it's pet-friendly, too, with all net proceeds going to
Water For People
. To purchase tickets to this spectacular upcoming event (for a great cause!),
click here
! MATT SMITH NEU JAZZ TRIO WAS ON-AIR...
Read full article at:
Jazz On Tap!
San Diego City College's Saville Theatre is proud to present John Kander and Fred Ebb's "
CHICAGO"
. It's a dazzling musical set in Prohibition-era Chicago. A sensational tale of crime, betrayal, jealousy and desire that has achieved musical iconicism in its run spanning over 40 years. The series will begin
April 21st and conclude April 30th.
Showtime is at 8 PM on Friday and Saturday dates, and 2 PM on Sunday dates. Seating is limited and early reservations are advised! Click here for
tickets
.
More information is at (619)-388-3676
.
Ella Fitzgerald is one of the giants among Jazz Vocalists and set the bar for Jazz singers today. KSDS will be celebrating her birthday centennial on Tuesday, April 25th coinciding with the launch of our Spring Membership Drive. We will be celebrating all things Ella that day with giveaways, interviews and live performances. We will also be featuring YOU! E-mail us at rememberingella@jazz88.org to leave your feedback on the great Ella Fitzgerald. There's a good chance you can make it on the radio! Our Spring Membership Campaign and The First Lady of Song…Tuesday, April 25th. Call Ken at 619-388-3301 for more details or simply DONATE NOW.
Peter Sprague
takes hold of the classic songs of
Cole Porter
for our next
Jazz Live
TONIGHT. Peter will be presenting these treasures in a new color of Samba, Funk, Salsa, and Jazz. "Just One of Those Things" swinging fast and morphing over to funk, "Love For Sale" taking a trip to Cuba, "Night and Day" arcing with the moon in Brazil...you get the picture. The band includes some of the best with
Rebecca Jade
on vocals,
Tripp Sprague
on sax and flute,
Gunnar Biggs
on bass,
Duncan Moore
on drums, and Peter Sprague on guitar.
The show is currently SOLD OUT
so please pick up your tickets before 7:30pm the night of the show to ensure entry. Please print the
parking pass
to make you legit.
Cafe Bar Europa in Pacific Beach, presents "From Jazz to Blues: A Night to Remember," THIS SATURDAY, March 11, featuring traditional gospel vocalist Carmelia Toot Bell with special guest, violinist Jamie Shadowlight, backed by Jazzilia: Fred Hardy on bass, with Aaron Pratts on trumpet, Ray Roeder on piano; and Casper Padulan on drums. The evening will include a special guest appearance by young vocalist, Valerie Smith. Dancing is encouraged; admission is $10 and includes a drink of your choice. Cafe Bar Europa, at 873 Turquoise Street in Pacific Beach.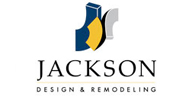 City College Student Radio
KSDS HD2
Listen Live
Pat Launer's Center Stage