Home Page News

Jazz 88.3 is proud to partner with The Loft at UCSD as they present two incredible shows: beautifully talented pianist, Joshua White, this Saturday, February 25th (8PM) and acclaimed drummer, Jeff Hamilton, on March 2nd (8PM). These are two shows you simply can't miss! For more information, or to purchase tickets, simply click here!

As you may have noticed our streams are down. We are experiencing technical issues which we hope to have resolved soon. Thanks for your patience.

Thursday, 2/16 2:40 PM.

Jazz 88.3 is proud to support the San Diego Jazz Party, happening Friday through Sunday, February 24th-26th at the Hilton Hotel in Del Mar! The San Diego Jazz Party carries on a tradition of presenting classic, mainstream jazz to the public on an annual basis in a weekend-long festival featuring outstanding musicians from across the country in a relaxed, intimate setting. If you've never been, this is definitely the year to attend. Check out the spectacular line-up for this 3-day festival by clicking here!

On February 26th San Diego's Jazz 88.3 will be celebrating 100 years of recorded jazz. Back, in 1917, The Original Dixieland Jass Band cut two sides for the Victor Recording Label. Since then we have been blessed with hundreds of quintessential jazz recordings. On Sunday, February 26th (beginning at 10am), we will be airing our Top 100 Jazz Recordings of all time to celebrate this historic date. This list will be put together with your help. Please E-mail us at top5@jazz88.org and give us YOUR top 5 jazz recordings (songs/individual tracks) of all time. The 100-year anniversary celebration of recorded jazz will include hourly giveaways as well as a Grand Prize drawing. It all begins at 10am on February 26th. Again, E-mail us your Top 5. SHARE ON SOCIAL...

Jazz 88.3 is proud to support ArtPower's 3-part jazz concert series! The series continues this Friday, February 24th at 8PM with beautiful Brazillian jazz by Thalma & Laercio de Freitas and concludes on Sunday, March 13, with award-winning vocalist, Charenee Wade (rescheduled from 2/9/17). This is one series that's sure to be splendid--don't miss it! To purchase tickets, simply click here! SERIES ARTISTS AND MORE...

February is Black History Month and Jazz Live will be celebrating one of the architects of modern jazz composition and orchestration, Tadd Dameron. The concert will be TONIGHT at 8pm and it will feature saxophonist and the world's foremost expert on Tadd Dameron, Paul Combs. His quintet along with special guest, pianist Bill Cunliffe will be playing Tadd's compositions all night long for this very special evening of music. If you are a valid Jazz 88 member you can reserve up to 2 free tickets in the Speakeasy. For the general public you can purchase tickets for $10 by calling 619-388-3301. The parking pass needs to be printed and displayed. MORE ON SHOW...

Jazz 88.3 is very proud to support the Athenaeum's 2017 season at the Library and Art Center. Up next: Mark Turner and Ethan Iverson, on February 25th, followed by Ralph Towner on March 2nd! The Athenaeum is a 501(c) 3 and is devoted exclusively to music and art! To become a member of the Athenaeum and/or for more information, simply click here! MORE ON THE SERIES' ARTISTS...

Happy New Year to all our Jazz and Blues lovers! It was a great year of music. Music Director, Joe Kocherhans culled his list down to a mere 10. See below for his Top Ten selections. We hope you have a great and jazzy new year.




It's been another great year of music and we can't think of a better way to end it than with a live concert to welcome in the new year. Join us on TONIGHT at 8PM (pacific) for a special live program. Tim Pinch and Inside Jazz, in association with KSDS-FM presents "New Year's Eve Across America." It will feature some of the greatest jazz musicians around today including Bob McChesney, Doug Webb, Brandon Fields, Scott Whitfield Calbria Foti, Steve Hufsteter, Carl Saunders and other special guests.

What a terrific way to kick off 2017's Jazz Live season. Acclaimed bassist and composer Mark Dresser will be here at City College TONIGHT at 8pm bringing a terrific quintet with him. Nicole Mitchell on flute, Michael Dessen on trombone, Kjell Nordesen on drums and San Diego's very own, Joshua White on piano. Mark will be featuring compositions off of his new release, "Sedimental You." If you are part of the general public and would like to purchase tickets you can all 619-388-3301. In any case, please use the parking pass if/when you arrive for the show.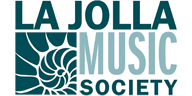 City College Student Radio
KSDS HD2
Listen Live
Pat Launer's Center Stage