Home Page News

Camarada's 2017-2018 season kicks off Sunday, October 1st at the Mingei International Museum, with Fanfare featuring trumpet extraordinaire, Micah Wilkinson! Come hear upbeat and joyful works by composers like Domenico Scarlatti, Marcel Bitsch, and James Stephenson. These works are juxtaposed by lyrical, flowing works by Darius Milhaud and Philippe Gaubert. Camarada will also be performing a charming transcription by Johann Joachim Quantz for violin, trumpet and keyboard. Fanfare is sure to be a magical night and one you won't want to miss! Docent tours of the Mingei are available beginning at 5:00 pm; mingling at intermission features white wine and champagne. For further details, or to purchase tickets, click here!

Mark your calendars for this year's
HUBU Conference
happening
Wednesday
,
October 11th
(
11AM-5PM
) right here on the
San Diego City College Campus
in
MS 140
! Hermanos Unidos, Brothers United (HUBU) is a student organization committed to helping African American & Latino Males students succeed by informing, motivating, and preparing them for success both academically and personally. The HUBU mission is to increase faculty and student interaction; promote community, cultural, and gender identity development, and encourage peer-to-peer interaction between students. The HUBU conference was designed to help African American & Latino Males succed in higher education. This year's conference is P.U.S.H which stands for
Perseverance
,
Unity
,
Scholarship
, and
Hope
--and we
hope
to see you there!
This conference is absolutely FREE
and lunch will be provided!
All students are invited to attend
!

October is Fall Fundraising Month for KSDS
. Kicking off the month will be
Cubana Be-Cubana Bop on October 3rd
. The Jazz Live will celebrate Hispanic Heritage month by featuring the Afro-Music of Dizzy Gillespie and Chano Pozo.
Gilbert Castellanos
will lead a big band to honor these great musicians. Speaking of Dizzy Gillespie, KSDS will celebrate Dizzy's centennial birth as well as Thelonious Monk's in October. Both of these modern jazz pioneers will be well represented on Jazz 88.3 in terms of music, interviews and live events during the
Fall Membership Campaign, October 10th through the 22nd.
To kick off the drive we will be honoring Thelonious Monk with a live concert by T
he Joshua White trio on October 10th
(Dean Hulett- bass, Dan Schnelle- drums). To attend any of these fabulous concerts you must be a Jazz 88 member. You can take care of that by clicking
here
or you can
contact Ken Borgers at 619-388-3301 or by emailing him at kenb@jazz88.org.
If you are interested in becoming a
VOLUNTEER
for the drive
contact Ken Borgers.

Join Chris Spinger TONIGHT at Havana Grill for a live broadcast of Latin Grooves. There will be Cuban food, drink specials, music and dancing. Join members of the Jazz88 staff and be part of the program. The Havana Grill is located at 5450 Clairemont Mesa Blvd. just west of the 805 freeway. LISTEN LIVE LINK HERE...

Ira B. Liss' Big Band Jazz Machine will perform at the Handlery Hotel's Terrace Garden Sunday, September 24th at 5PM. The hotel is located at 950 Hotel Circle North. Tickets for this all-ages show are $15 and can only be purchased here. Parking is $5 per car. See you there!

Did you know that SD City College has it's own student-run radio station and stream? It does! SDS Radio enables students to have their own radio show. Learn more about this great and unique opportunity by taking RTVF 131. To access the Radio and TV department at City College click here.

Jazz 88.3
is proud to support the
36th annual Adams Avenue Street Fair
, happening
Saturday
,
September 30th from 10am-10pm
and
Sunday, October 1st, from 10am-6pm
in the heart of
Normal Heights
! The festival will feature 80 musical acts on six stages -- and to top it off, Jazz 88.3 will be broadcasting live during Southern California's largest free two-day music festival! The event also features beer gardens and beer tastings, giant carnival rides, festival foods, 300 arts and crafts booths and much more! For more information, click
here
! We hope to see you there!

The
PBMS Music Association
has recently been granted their 501(c)3 nonprofit status for all the work they do for the students outside of the school. It is truly a grassroots effort and Jazz 88.3 is thrilled to support their efforts! It's family-friendly and the money raised will be used to purchase instruments, sheet music and repairs to the music room. It's all happening
Sunday
,
September 17th
from
12-5PM
at the
San Diego Mission Bay Boat and Ski Club
! For further details, click
here
!

Jazz 88.3 is proud to support San Diego Theatres, as they present Al Di Meola, TONIGHT at 8PM at Balboa Theatre, located in the heart of downtown. A bona fide guitar hero, perennial poll-winner, and prolific composer, he has amassed over 20 albums as a leader while collaborating with some of the very best Jazz musicians to date. This is undeniably one show you simply won't want to miss! To purchase tickets, click here!

Jazz 88.3
Night
at
Petco Park
! When you purchase tickets to see our
San Diego Padres
battle it out against the
St. Louis Cardinals
, Thursday,
September 7th
at
6:10PM,
you'll be supporting your favorite Jazz and Blues radio station, as
$5 per ticket goes directly to Jazz 88.3
. Come enjoy the game at beautiful Petco Park and sit with some of your favorite Jazz 88.3 hosts and staff in some of the best seats at the park!
Seats are limited and are selling fast
! To purchase tickets now, click
HERE
! *
Last day to purchase tickets is TODAY
.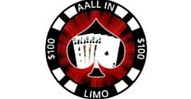 City College Student Radio
KSDS HD2
Listen Live
Pat Launer's Center Stage