Home Page News

Jazz 88.3 lovers are invited to an amazing night in a private home setting on Mt. Helix to support live music, the arts, and, KSDS! It's all happening this Sunday, February 18th from 4-7PM and will feature Joe Garrison and Night People, as they present: "The Broken Jar". Tickets are only $30 (each) and include complimentary wine and beer. To purchase tickets, simply call (619) 388-3758 (<--it's the only way to get tickets). All proceeds will go to the musicians and KSDS! So call and reserve your tickets NOW, as they are selling fast and space is limited. Please Note: Directions on parking will be given to you when you call to purchase your tickets.

Jazz 88.3 is very proud to support La Jolla Music Society as they present the legendary, Herbie Hancock, March 7th, at 8PM at the Balboa Theatre. 14-time Grammy® Award Winner, Herbie Hancock is a true icon of modern music. In addition to being recognized as a legendary pianist and composer, he has been an integral part of every popular music movement since the 1960s. His career has transcended limitations and genres while maintaining his unmistakable voice. In honor of his work, Herbie Hancock was bestowed in 2016 with the Grammy® Lifetime Achievement Award. This is truly one show you simply won't want to miss! To purchase tickets, click here!

Jazz 88.3 will honor Black History month by highlighting how African-Americans have created and advanced the art form of Jazz. Each year KSDS chooses a significant aspect of African-American culture and this year's focus is the Harlem Renaissance. Harlem has inspired countless jazz pieces but also significant literature and art. Listen every weekday, all month long, for a different historical aspect of the cultural mecca of Harlem. The segments can also be visualized at Jazz88.org. A look at Harlem's history every weekday during Black History Month, only on KSDS, Jazz 88.3. Click here to view all the segments.

Camarada's 2018 season is in full-swing! Up Next: "Te Amo Tango" happening Sunday, February 18th at the Mingei (6PM). Where music meets dance, "embrace your passion" with Tango Alma and Camarada. Todd Martin and Marizabel Arango, California's finest in the art of the tango, have traveled across the continent with some of the greatest tango dancers the world has ever known. Their mastery of technique, emotion, and nuance will bring the music of Astor Piazzolla and Rual Juarena's bandoneon to life. Get ready to fall in love with Camarada's Te Amo Tango! This is bound to be one spectacular show! For further details, or to purchase tickets, click here!

The Joint will be Jumpin at the next
Jazz Live
on
February 20th at 8pm
. Pianist,
ELEW
has cross-over success in rock and pop but began his career as a jazz purist, playing as a sideman for jazz artists like Wynton Marsalis, Cassandra Wilson, Elvin Jones, Jon Hendricks, and Roy Hargrove as well as performing as a member of the Lincoln Center Jazz Orchestra. ELEW comes to the Saville Theatre for the first time and will help us celebrate Black History Month by celebrating Harlem through his piano. There will be a film presentation by Ken Poston that will focus on Jazz and the Harlem Renaissance. The film will start at approximately 7:15pm.
The concert is for Jazz 88 members only.
As always, Thanks to
Big Front Door Sandwich Shop
for providing food for the Jazz Live artists. Also--the "
Eat Your Heart Out
" gourmet food truck will be on site--so, bring your appetite! Remember, that good ole'
parking pass
and come hungry, because a food truck will be on site!

Jazz 88.3 is proud to support the San Diego Symphony as they present: "Jazz at Lincoln Orchestra with Chick Corea" Saturday, March, 24th at Copley Symphony Hall (8PM)--part of their Jazz @ the Jacobs concert series! One of the major jazz piano voices of the last 50 years, Chick Corea, comes to Copley Symphony Hall with the world-famous Jazz at Lincoln Center Orchestra in a one-night-only special concert. From his avant garde early work with Miles Davis to later explorations of free jazz, jazz fusion and contemporary classical music, Chick Corea remains at the cutting edge of the art form. For more information, or to purchase tickets, click here!

San Diego Dance Theater Presents: New Year with Janus, happening Friday-Sunday, January 19th-21st at the Saville Theatre, right here on the San Diego City College campus! Choreography by Jean Isaacs, Trystan Loucado, and Gina and Kyle Sorensen performed by 12 of the region's most exciting dancers. Founded in 1972 as a 501(c)3 professional company, the San Diego Dance Theater (SDDT) has for 45 years enriched the cultural life of San Diego through countless dance concerts and training for young dancers. They are also known for their cross-border projects, site-specific Trolley Dances, summer dance workshops, and for the sheer beauty of our dancers. This is certainly one show you won't want to miss! For specific show times and/or to purchase tickets, simply click here!

Happy New Year to all our Jazz and Blues lovers! It was a great year of music. Music Director, Joe Kocherhans culled his list down to a mere 10. See below for his Top Ten selections. We hope you have a great and jazzy new year.




Tim Pinch and Inside Jazz, in association with KSDS-FM presents "New Year's Eve Across America." Featuring some of the greatest jazz musicians around today including Scott Whitfield, Jon Mayer, Bob McChesney, Carl Saunders and other special guests. We are ringing in the new year in each time zone leading up to midnight on the west coast. Live music, interviews and good fun. Only on KSDS-FM, 88.3 and Jazz 88.org.

Jazz Live
kicks off 2018 in a grand fashion. Drummer and leader
Ralph Peterson
comes to the Saville Theatre
TONIGHT (8pm)
. Peterson has been one of the most in-demand drummer bandleaders for more than a quarter of a century. He has lead a number of influential ensembles which have continually pushed the envelope of imagination and improvisation. One of those ensembles is his
Fo'tet
.
The concert is for Jazz 88 members only.
As always, Thanks to
Big Front Door Sandwich Shop
for providing food for the Jazz Live artists. Remember, that good ole'
parking pass
and come hungry, because a food truck will be on site!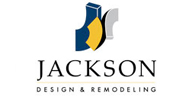 City College Student Radio
KSDS HD2
Listen Live
Pat Launer's Center Stage