Home Page News

Poncho Sanchez will hit the Music Box stage, Sunday, November 5th at 8PM! If you're a Latin Jazz fan, you already know that no one can work the congos like Poncho! This is simply one show you won't want to miss--so come see this legend light up the room with the best beat-driven soul and Latin infused jazz to date! To purchase tickets, click here! *Please Note: This concert is 21+.

The City Lights concert series returns in style, Friday, November 3rd at 8PM at Copley Symphony Hall with one of the most entertaining pop music voices of the last 50 years, Patti Austin! After bringing the house down at last season's Gala opening at the Jacobs Music Center, Patti cruises back to San Diego with another program of well-chosen soul, pop and jazz classics of the last several decades through today. You won't want to miss this vital American artist who is well into an exciting career renaissance. To purchase tickets, simply click here!

The KSDS staff and hosts thank you for your support during our successful Fall Membership Drive. Below is the top 10 favorite artists that were selected by you during the drive. Be sure that you tune in regularly in the next few weeks to hear them played on the air. If you didn't get a chance to pledge you can still do so-
DONATE HERE
. Housekeeping note- Please allow at least 6-8 weeks for any thank you gifts to arrive. Again, thank you so much and
THANK YOU SPONSORS!
Contact Ken Borgers at 619-388-3301 or e-mail him at kenb@jazz88.org with any questions.
Here's the Top 10 Artists:
1) Thelonious Monk
2) Dave Brubeck
3) Chet Baker
4) Stan Getz
5) Louis Armstrong
6) Billie Holiday
7) Oscar Peterson
8) Nina Simone
9) Dizzy Gillespie
10) Sarah Vaughn

Jazz Live
welcomes acclaimed trombonist,
Scott Whitfield
, as he marks his debut at the Saville Theatre
TONIGHT
at
8PM
. This composer, bandleader and arranger will be fronting a great band for an unforgettable night of music-
Ira Nepus- trombone, Jeff Colella- piano, Jennifer Leitham- bass, Kendall Kay- drums.
The concert is for Jazz 88 members only. If you are a current Jazz88 member you can reserve up to two free tickets in the
Speakeasy
. Call
Ken Borgers at 619-388-3301
to
become a member
. Thanks to
Big Front Door Sandwich Shop
for providing food for the Jazz Live artists. Remember, that good ole'
parking pass
and come hungry, because food trucks will be on site!

Jazz 88.3 is proud to support La Jolla Music Society as they present: CrossCurrents. Bridging both directions of inspiration between jazz and the music of India, Crosscurrents is an international super-group led by 2017 NEA Jazz Master and Grammy® Award-winning bassist Dave Holland and the world's foremost tabla virtuoso, Zakir Hussain. Joining the duo onstage is acclaimed saxophone player Chris Potter and renowned composer/vocalist Shankar Mahadevan. The show takes place Sunday, October 29th at 8PM at Balboa Theatre in the heart of downtown. For more information, or to purchase tickets, simply click here!

Mark your calendars, because legendary vocalist, Gregory Porter will grace Balboa Theatre, Friday, November 3rd at 8PM. An artist whose music is at once timeless yet utterly of its time, Gregory Porter solidified his standing as his generation's most soulful jazz singer-songwriter with the release of Take Me to the Alley, the much-anticipated follow-up to his million-selling Grammy-winning 2013 Blue Note debut Liquid Spirit. This is one spectacular show you simply won't want to miss! To purchase tickets, click here!

Ramsey Lewis and his Electric Band will grace Balboa Theatre, tomorrow night (Thursday, October 5th) at 7:30PM. Known internationally for chart-topping hits such as "Hang on Sloopy" and "The In Crowd," three-time Grammy winner Ramsey Lewis continues to perform in the U.S. and abroad with a wide variety of artists and musicians, performing polished setlists that showcase jazz and popular standards, including his own hits. The composer and pianist's current tour celebrates the 50th anniversary of his hit albums "Hang on Ramsey" and "The In Crowd." This is certainly one show you absolutely won't want to miss! To purchase tickets, simply click here!

Jazz 88.3 is proud to support San Diego Dance Theater as they present: Jean Isaac's San Diego Trolley Dances, happening this Saturday and Sunday, October 7th, and 8th! San Diego Dance Theater's 19th annual Trolley Dances will bring original site specific dances to the MTS Blue Line starting at the Cool Down Coffee at the E Street Trolley Station in Chula Vista. This year's tour, which will be facilitated by 75 trained tour guides, will take audiences from Chula Vista, through National City, to downtown San Diego and its beautiful New Central Public Library. To purchase tickets, click here!

Camarada's 2018 season is in full-swing! Up Next: "Te Amo Tango" happening Sunday, February 18th at the Mingai (6PM). Where music meets dance, "embrace your passion" with Tango Alma and Camarada. Todd Martin and Marizabel Arango, California's finest in the art of the tango, have traveled across the continent with some of the greatest tango dancers the world has ever known. Their mastery of technique, emotion, and nuance will bring the music of Astor Piazzolla and Rual Juarena's bandoneon to life. Get ready to fall in love with Camarada's Te Amo Tango! This is bound to be one spectacular show! For further details, or to purchase tickets, click here!

Mark your calendars for this year's
HUBU Conference
happening
Wednesday
,
October 11th
(
11AM-5PM
) right here on the
San Diego City College Campus
in
MS 140
! Hermanos Unidos, Brothers United (HUBU) is a student organization committed to helping African American & Latino Males students succeed by informing, motivating, and preparing them for success both academically and personally. The HUBU mission is to increase faculty and student interaction; promote community, cultural, and gender identity development, and encourage peer-to-peer interaction between students. The HUBU conference was designed to help African American & Latino Males succed in higher education. This year's conference is P.U.S.H which stands for
Perseverance
,
Unity
,
Scholarship
, and
Hope
--and we
hope
to see you there!
This conference is absolutely FREE
and lunch will be provided!
All students are invited to attend
!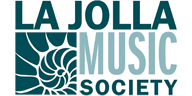 Support Jazz 88.3
while you shop at
Pat Launer's Center Stage