2011
BILL ANSCHELL – "FIGMENTS" (Solo outing by this pianist, with an eclectic mix of old and new standards).

Origin Records: Throughout Figments, pianist Bill Anschell's creative, abstract approach takes each song to unexpected places without ever leaving his audience behind. Self-recorded over a series of late nights, after gigs, when Anschell's "internal supervisor had clocked out." The result is twelve genre-bending, near stream-of-consciousness takes covering a mix of jazz standards and pop songs from the 60s and 70s. Highlights include Arlo Guthrie's protest song "Alice's Restaurant," a meditative take on the Rodgers and Hart standard "It Never Entered My Mind," and a prepared-piano version of Joni Mitchell's "Big Yellow Taxi."

The band for the Louis Hayes Quartet at Jazz Live San Diego on Tuesday, May 10, 2011 8-10 PM PT has been announced and it's a dewsy!!
Louis Hayes, Drums
Rob Thorsen, Bass
Mikan Zlatkovich, Piano
Daniel Jackson, Sax
Wow! Daniel Jackson playing with Louis Hayes...awesome! The cream of the San Diego Jazz scene with a bonafide Jazz Drum Legend!! Wow+2!
You better reserve your tickets now, because they ain't gonna be round long!!
NEW THIS WEEK FOR 4/11/11

BEN ALLISON – "ACTION-REFRACTION" (Progressive outing from this guitarist, mix of standards, originals and new standards).
GEORGE COLE QUINTET – "RIVERSIDE DRIVE" (Gypsy jazz, with mostly vocals).
ORRIN EVANS – "CAPTAIN BLACK BIG BAND" (Edgy big band session, doing mostly originals).
FIVEPLAY JAZZ QUINTET – "FIVE OF HEARTS" (Not to be confused with the all-female band, doing all straight-ahead originals by band members).
BILL KWAN – "PENTIMENTO" (Male vocalist, singing old and new standards).
DAVE LeFEBVRE – "FROM SOUL TO SOUL" (Mix of straight-ahead and contemporary sounds, doing all originals).
FRANK MACCHIA – "SON OF FOLK SONGS FOR JAZZERS" (Big band, featuring all-star sidemen, doing arrangements of familiar melodies).
IRVIN MAYFIELD – "A LOVE LETTER TO NEW ORLEANS" (Trumpeter, saluting his hometown, with various group configurations, with several trumpet/piano duets).
RICH PELLEGRIN QUINTET – "THREE-PART ODYSSEY" (Progressive quintet, doing all originals by band members).
ALEX PINTO QUARTET – "INNER STATE" (Progressive quartet, doing all originals).
Q.E.D. – "YET WHAT IS ANY OCEAN…" (Interesting trio configuration, doing all straight-ahead originals).
REBIRTH BRASS BAND – "REBIRTH OF NEW ORLEANS" (Classic New Orleans brass band sounds).
Seattle PostIntelligenser Review:

KOREY RIKER – "PREHUMOUS" (Sax player, doing all originals, mostly contemporary, option-slot material).
WAYNE RIKER QUINTET – "PENUMBRAL SKY" (Local guitarist, doing straight-ahead, bluesy originals).
TOMMY SMITH – "KARMA" (Sax player, doing mostly very edgy contemporary tunes).
ROSSANO SPORTIELLO – "LUCKY TO BE ME" (Straight-ahead piano trio).
DAVE STERNER QUINTET – "SIDETRACKED" (Double sax quintet, doing all straight-ahead originals).
The New Jazz Thing is LIVE! Thursday, April 11, 2011 6-8PM PT on Jazz 88.3 FM KSDS San Diego Webcast http://Jazz88.org. Tonight on the show...


3-time Grammy Nominee

Frank Macchia

will be chatting about his new

"SON of Folks Songs for Jazzers"

release.
San Diego guitar phenom

Wayne Riker

will be LIVE in studio playing and chatting about his new release

"Prenumbral Sky".

Multi-award winner

Joe Lovano

will do a quick call in about his chart topping

"Birdsongs"

disc and his

April 27, 2011 gig at Anthology San Diego

.
NEW THIS WEEK FOR 3/28/11
VERNELL BROWN, JR. – "DO YOU REALLY LOVE ME" (Pianist, leading various band configurations, doing all original material).
Tonight, Monday March -28, 2011 6-8 PM PT on The New Jazz Thing on Jazz 88.3, we will be focusing on the benefits of KSDS San Diego, Jazz 88 to you, your community, and Jazz Music and providing you an opportunity to become a member or renew your membership and support of Jazz 88 during our Spring Membership Campaign.


If you are a Jazz musician, educator, or just a previous supporter with a story to tell about how Jazz 88 and member-supported Public Jazz Radio has impacted your life, please post it on The New Jazz Thing's facebook page (http://Facebook.com/TheNewJazzThing), post a link/tweet on Twitter using #TNJT hashtag, or just send an email to VO@TheNewJazzThing.com and we'll try and share your experience with listeners during tonight's show.



Artist Website: http://thomasmarriott.net/ Good recap of the last year for Thomas.

Human Spirit Stuff:

3/15/11 release coming out on Origin Records. "Human Spirit" features Versace on B3 organ as well as Mark Taylor (alto) and drummer Matt Jorgensen.
Other info:

Earshot Jazz (Seattle Jazz Supporter) 2010 Golden Ear Nominee's Best Artist and Band (Flexicon): Awards given out last night (March 20, 2011)
"East West Trumpet Summit" with Ray Vega, #1 on Jazz Week Jazz Chart in 2010. Jazz Week: "Rather than an instrumental battle or cutting contest, "East-West Trumpet Summit" underlines the artistry that results when great musicians from diverse backgrounds find common ground rather than seek to establish a pecking order or spotlight rivalries. " Featured on NPR Morning Edition.

"Constraints and Liberations" (links to reviews), first release of all original material (5th as leader), November 2010. AllMusicGuide: "

Not only does he focus exclusively on originals for this session, but his approach to the trumpet has moved away from a forceful pop style to a more reserved, yet emotional technique. "

AllMusicGuide Discography: Why does "C and L" show as a 2001 release?
TM Bio: 6 time Golden Ear winner, Maynard Ferguson's Big Bop Nouveau,

Radio DJ Help: Trumpeter, in a sax/organ quartet, with another edgy mix of material, some accessible enough for daytime play.


NEW THIS WEEK FOR 3/21/11
MONTY ALEXANDER – "UPLIFT" (Straight-ahead piano trio by one of the masters).

AllAboutJazz (Dr. Judith Sleshingher): "...this is an exceptional collection, which also crackles with that special, open energy only a live performance can deliver.

Uplift

is an apt title, since that's precisely what this music does."



LYNNE ARRIALE – "CONVERGENCE" (Pianist, with a sax sitting on some tracks, doing a mix of originals, old and new standards).




JazzPolice (Andrea Canter): "

Nuance

, as fits the title, did not leave trademark Arriale devotion to melody and accessibility behind, yet the arrangements were often far more assertive, the shadings bolder, the improvisations crossing into more distant territories than the more "nuanced" explorations of the Lynne Arriale Trio. Thus

Convergence

is, in one sense, a continuation of that freer trajectory, a set combining Arriale originals and reimagined covers, a set that again brings a horn (this time Bill McHenry's tenor sax) into the mix, yet another expansive emotional palette. It's a "convergence" of the lyrical simplicity and elegant harmonies of the trio years and the harder-hitting assertions of her recent quartet journeys."



RONDI CHARLESTON – "WHO KNOWS WHERE THE TIME GOES" (Female vocalist, with an eclectic mix of standards and originals).




JazzInSpace (Nick Bewsey): "

Singer and songwriter Rondi Charleston makes music that's close to jazz nirvana.

Her own music is rife with passionate passages of optimism (inspired by a meaningful trip to Israel as related in the liner notes) and she embraces a charming confidence and joie de vivre. Her closest musical partner on the album is guitarist Dave Stryker, a soloist of pronounced musicality, and their arrangements allow plenty of space for indelible piano accompaniment by either Brandon McCune or Lynne Arriale."



CHUCK DEARDORF – "TRANSPARENCE" (Great bassist, leading his own session, with various band configurations doing mix of standards and originals).




Origin Records: "Veteran acoustic & electric bassist Chuck Deardorf brings together a broad collection of musical friends to create an album full of spontaneous interaction, gritty grooves and melodic beauty."



HENRY FRANKLIN – "THE SOUL OF THE WORLD" (Prolific bassist, fronting a sextet, with local trumpeter Gilbert Castellanos, grooving straight-ahead. 2 vocal tracks).




Dusty Groove America: "An incredible record – a set that sparkles with all the brilliance and soulful energy we first came to love in Henry Franklin's music back in the 70s! The album's a recent one, but it's got a timeless quality – rich grooves, filled with modal rhythms – soaring to the skies with searching, spiritual vibrations – wonderfully righteous, and the kind of record we could easily believe was a lost gem from a few decades back!"



WAYNE GOINS – "CHRONICLES OF CARMELA" (Nice, straight-ahead groove, led by this guitarist, doing all originals).




WG CDs&Books: Wayne Goins' first release on Little Apple Records since 2006,

Chronicles of Carmela

, is a brilliant showcase of Dr. Goins' guitar and writing chops. Carmela is Wayne's guitar.

BEN KONO – "CROSSING" (Multi-reed player, with an edgy sound, doing all originals).


The Urban Flux: "Throughout this project the musicians in my band have been an integral part of the compositional process and have kept the whole thing fun. Henry Hey and I have been writing, playing, sailing boats, and drinking lots and lots of coffee together since our days at University of North Texas."



THOMAS MARRIOTT – "HUMAN SPIRIT" (Trumpeter, in a sax/organ quartet, with another edgy mix of material, some accessible enough for daytime play).





MARGIE NELSON – "HUNGRY GIRL" (Female vocalist, with a great back-up band, doing an eclectic mix of tunes).




JazzTimes (Wilbert Sostre): "Even though she is a singer with lot of experience Hungry Girl is Margie Nelson debut album. A singer with a sultry voice, Margie can be funny, classy and romantic. Impossible to listen to the lyrics of the song Hungry Girl witout smiling"



MARK O'CONNOR – "SUSPENDED REALITY" (Not the violinist, a young saxophonist, in front of a quintet, doing all straight-ahead originals).




MarkOconnorJazz.com - "It's been a long wait, but Suspended Reality is finally a …reality (bad humor, I know). All of us had a great time in the studio and I was excited to be able to record with Mark Maegdlin, Ben Lewis, Jon Paul, Tom Hipskind again. Our new addition to the band is Victor Garcia – a wonderful trumpeter who grew up in Chicago. And working with recording & mixing engineer Brian Schwab and mastering engineer Scott Steinman was a pleasure too!!"



KEN PEPLOWSKI – "IN SEARCH OF…" (Great, straight-ahead swinging, from the clarinetist/saxophonist, backed by an all-star cast).




WorldsRecords: "

Ken Peplowski shows his diversity on this blending of two sessions, the first 8 tunes reuniting him with pianist Shelly Berg with rhythm support of Tom Kennedy and Jeff Hamilton and the remaining 3 tunes pairing off with bassist Greg Cohen, drummer Joe Ascione and vibist Chuck Redd. Peplowski's clarinet playing is unrivaled with the purist tone and most urbane facility around today. His tenor sound, while reminiscent of Coleman Hawkins and Ben Webster is easily distinguishable as his and his alone. The tunes are seldom heard standards ripe for rediscovery and a few originals by his fellow band members. Peplowski helps keep true mainstream jazz alive while always adding a fresh perspective.

"



REDS – "SIGN OF FOUR" (Edgy, baritone sax-led group, doing all originals by band members).





MELVIN VINES – "HARLEM JAZZ MACHINE" (Mostly edgy tunes, all originals).




" Melvin Vines is a jazz trumpeter working out of Harlem. Recently he has been concentrating on arranging and performing with his group Harlem Jazz Machine, touring the United States, Russia and Japan.

Kay Mori is a jazz and folk vocalist. As of July 2008 she has been working as a producer with Harlem Jazz Machine."
JERRY BERGONZI - "Convergence" (Straight ahead set of mostly original
compositions, with one classic Gershwin tune tossed in for fun. Great
quartet, various tempos.)


T.K. BLUE - "Latin Bird" (In the pocket Latin jazz set from the
saxophonist/flutist. Features Charlie Parker compositions, with a couple of
original compositions, as well. Steve Turre and Lewis Nash check in as
special guests.)


RENE MARIE - "Voice of My Beautiful Country" (New released by a seasoned
vocalist, featuring a number of traditional American tunes in the public
domain. )


CHAD McCULLOUGH & BRAM WEIJTERS- "Imaginary Sketches" (another solid release
from the trumpeter, pairing with pianist Weijters on great original
compositions. Truly new "new" music!)


http://oregonmusicnews.com/blog/2011/02/15/album-chad-mccullough-bram-weijters-imaginary-sketches/



JAZZ PISTOLS- "Superstring" (Contemporary/fusion guitar based trio. Lots of
original music. Night time hosts...dig up on this!)


http://www.myspace.com/jazzpistols

TITO PUENTE MASTERWORKS (MANHATTAN SCHOOL OF MUSIC AFRO-
CUBAN JAZZ ORCHESTRA) -"Live" (Awesome Puente tunes with the band under
Bobby Sanabria's leadership. A seriously cookin' live recording in tribute
to a Latin Jazz master)


http://www.descarga.com/cgi-bin/db/24227.10
CHERYL PYLE -"Inside Dialogue" (All original set, featuring flute and bass.
PM hosts, take note...some of this is very atmospheric and cool. Cheryl is
San Diego native now based in NYC.)


http://www.facebook.com/pages/cheryl-pyle-trio/141323209114?sk=wall
ERIC REED -"The Dancing Monk" (Classic trio setting paying homage to Monk.
Straight ahead featuring really good performances by the seasoned pianist.)


HOUSE & SINNETT (Jae Sinnett) -"OLD SCHOOL LOYALTY" (A very unique project
from long-time New York based drummer Jae Sinnett. This pays tribute to the
old school soul sound. It's very specific in dayparting, so please be
mindful when programming. However, properly worked in, this adds some real
groove flavor to the jazz mix.)

http://www.facebook.com/pages/House-and-Sinnett/117594248313932?sk=wall
Pianist Henry Butler will be our guest for a unique solo piano show for our next Jazz Live San Diego, Tuesday, April 12, 2011.




Henry's Bio on his website.: An eight-time W.C. Handy "Best Blues Instrumentalist - Piano" award nominee, Henry Butler knows no limitations. Although blinded by glaucoma since birth, Butler is also a world class photographer with his work displayed at exhibitions throughout the United States. Playing piano since the age of six, Butler is a master of musical diversity. Combining the percussive jazz piano playing of McCoy Tyner and the New Orleans style playing of Professor Longhair through his classically trained wizardry, Butler continues to craft a sound uniquely his own. A rich amalgam of jazz, Caribbean, classical, pop, blues and R&B influences, his music is as excitingly eclectic as that of his New Orleans birthplace.

Henry's Facebook Page.

Preview Tune: Orleans Inspiration from Orleans Inspiration (1990)

Mastering baritone horn, valve trombone and drums, in addition to the piano, at the Louisiana State School for the Blind in Baton Rouge, as a youngster, Butler began formal vocal training in the eleventh grade. He went on to sing German lieder, French and Italian art songs and operatic arias at Southern and Michigan State Universities, earning a Masters degree in vocal music. He has taught music workshops throughout the country and initiated a number of different educational projects, including a residential jazz camp at Missouri State School for the Blind and a program for blind and visually impaired students at the University of New Orleans.

Mentored by influential jazz clarinetist and Michigan State University teacher Alvin Batiste, Butler was encouraged to explore Brazilian, Afro-Cuban and other Caribbean music. With Batiste's help, he successfully applied for National Endowment for the Arts grants to study with keyboard players George Duke, then with Cannonball Adderley's Quintet, and the late Sir Roland Hanna. He studied with Harold Mabern, pianist for the late Lee Morgan, for a summer and spent a long afternoon studying with Professor Longhair.

Preview Tune: Goin' Down Slow from Orleans Inspiration (1990)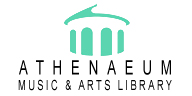 Support Jazz 88.3
while you shop at
Pat Launer's Center Stage