2 time Grammy-nominee Denise Donatelli and her latest release "Find A Heart", produced by San Diego's own Geoffrey Keezer, along with the latest releases from Tom Harrell and Jeff Lorber lead a solid and compact list of New Jazz Music being added to the Jazz 88.3 Music Library the week of September 27, 2015. These new releases will be featured by all your favorite Jazz 88.3 hosts in the weeks to come!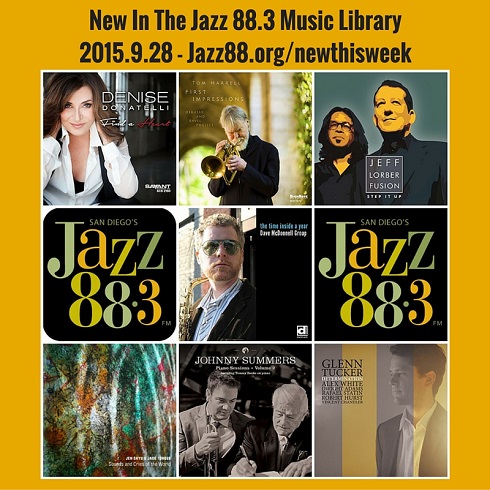 DENISE DONATELLI – "FIND A HEART"
TOM HARRELL – "FIRST IMPRESSIONS"
JEFF LORBER FUSION – "STEP IT UP"
DAVE McDONNELL GROUP – "THE TIME INSIDE A YEAR"
JEN SHYU & JADE TONGUE – "SOUNDS & CRIES OF THE WORLD"
JOHNNY SUMMERS – "PIANO SESSIONS, VOL.2"
GLENN TUCKER – "DETERMINATION"
READ THE FULL ARTICLE for links to artists websites, release reviews, and additional listening notes from the Jazz 88 Music staff....